18 Oct

No To Expensive Training & Seminars; Bill To Abolish CPD Law Now Filed In Senate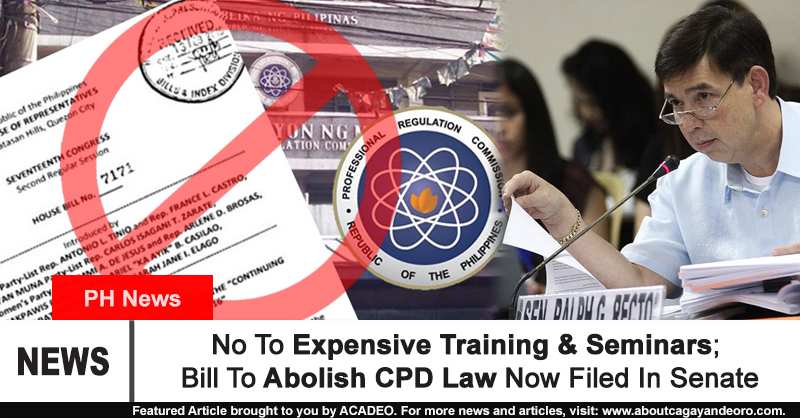 Mga higala! GOOD NEWS! A bill that aims to abolish the controversial Continuing Professional Development Law (CPD Law) has now been filed to the Senate.
The said bill named Senate Bill No. 2073 was recently introduced by Senator Ralph Recto, as part of his promise to help struggling professionals regarding the expensive training, seminars and other activities needed to earn their CPD units.
ICYDK, under the CPD Law, all professionals are required to earn CPD units by joining formal and non-formal training (which are not cheap), for the renewal of their Professional Regulation Commission (PRC) Identification Card every three years, effective last July 1, 2017.
According to Senator Recto, in a time when the inflation rate is high, oil prices continue to increase and the peso is at weakest, our local professionals should not be burdened with additional costs. 
For more details, read this article: