26 Aug

BOC Official Reassigned to Mindanao after Accepting Millions of Bribe Money

A Bureau of Customs (BOC) official has been reassigned to Mindanao for being accused of accepting millions of pesos worth of "tara" or grease money.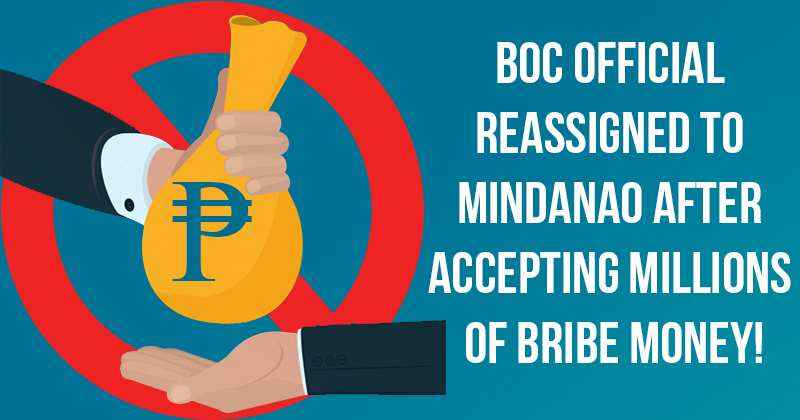 On August 22, Monday, Commissioner Nicanor Faeldon disclosed during the press briefing that Special Police Captain Arnel A. Baylosis was receiving millions of pesos bribe money since 2012. As he spoke, "Four individuals who had direct transactions with him testified through affidavits that previously, since 2012, they had been giving bribe money. It's called in the Customs 'tara,' amounting to at least P100-220 million monthly."
A corruption case was filed against Baylosis by the Department of Justice (DOJ), BOC said in a statement. Baylosis has been reassigned to the Sub-Port of Jolo, Port of Zamboanga.
Faeldon added that the lawsuit was forwarded to DOJ "so that they will be the one to handle an investigation and come up with whatever courses of action necessary."
On August 23, Tuesday, Faeldon signed the Customs Personnel Order which states that the relocation takes effect immediately and shall last until revoked.
Baylosis used to be the head of the bureau's Operations Intelligence Office of the Enforcement Group (EG).