10 Aug

Of Life-Sized Superheroes and Stunning Views: Bonseta's Fun Fun Rides in Talakag Bukidnon

It is indeed true that we Filipinos, together with the rest of the world, are so fond of superhero movies and characters. More so if there is one good place where we can go and get hold of our favorite superheroes while enjoying other fun and fatigue-quenching activities. Luckily here in Northern Mindanao, we have the Bonseta's Fun Fun Rides located at Tikalaan, Talakag, Bukidnon where life-sized figures of your favorite superheroes like  Captian America, The Hulk, Batman, and The Flash can be found.

The latest destination is known for its beautiful view and its jolly playground perfect for the kids and kids at heart. Not only does the place provide a relaxing feel after playing around their playground but it also promotes, their creative train buggy which is made up of recycled plastic water drums.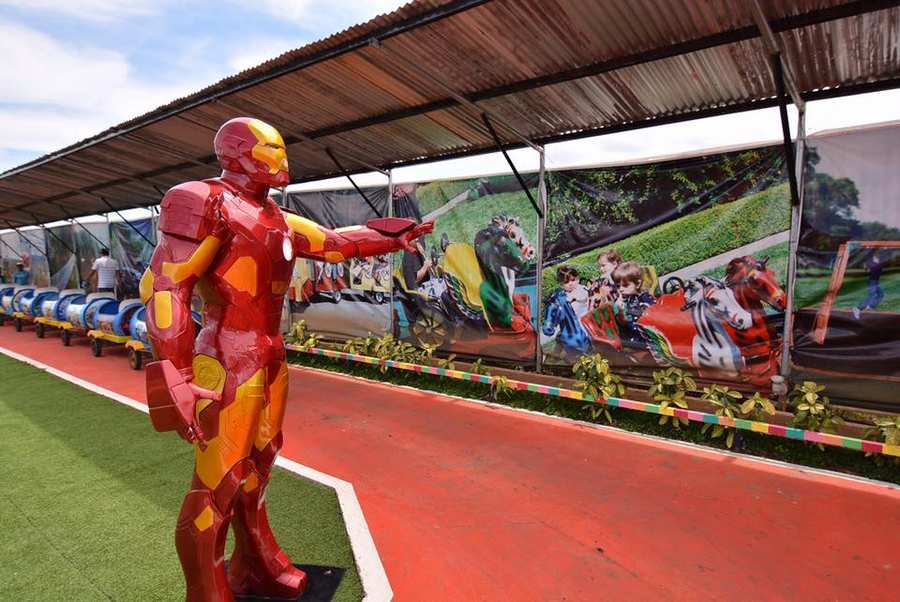 The place is also great for its scenic view which features the majestic blue sky and the clean green mountains of Bukidnon.It will also offer you relaxation, peace, and a refreshing mountain air. As you can see the picture below.
And if you're hungry, they also have a restaurant which offers affordable and delicious food.Also an affordable entrance fee of 50 pesos for adults and 20 pesos for kids.
The place is still in its soft opening but it has many attractions and facilities. The hanging bridge, motor train, a convenience store, a restaurant, and a fancy playground are the available facilities.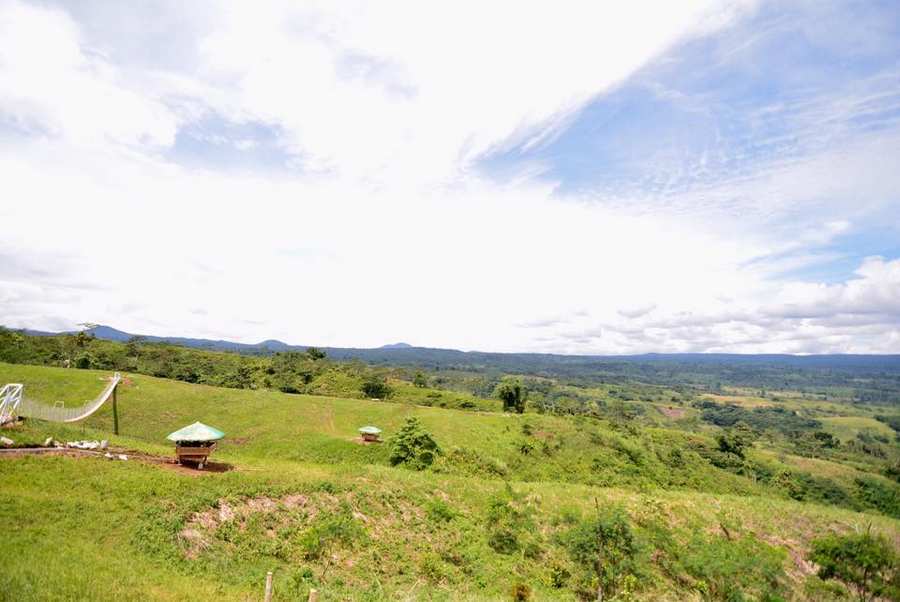 Getting there is easy because it's just located along the highway road of Cagayan de Oro to Talakag to Lantapan road in Salucot, Tiklaan in Talakag, Bukidnon. The indicator if you're already there would be the 24-Seven Convenience Store, which is a copy of the famous 7 eleven convenience store.
The place would be terrific for bonding with your kids and family. The place would be the perfect escape from the busy city life. So what are you waiting for? Come and visit the Wonderful Talakag Bonseta's Fun Fun Rides of Bukidnon city.