19 Mar

LOOK: Brgy. Carmen Conducts Information Drive For "No Segregation, No Collection" Policy

Mga higala! The Brgy. Carmen of Cagayan de Oro City is now conducting an information drive, as part of their preparations for the "No Segregation, No Collection" Policy implementation this coming April 2021!

ICYDK, this policy means that garbage collectors will no longer collect non-segregated garbage or waste products from residences and businesses within the said barangay.

Below is the flyer that we received today:
Garbage Classification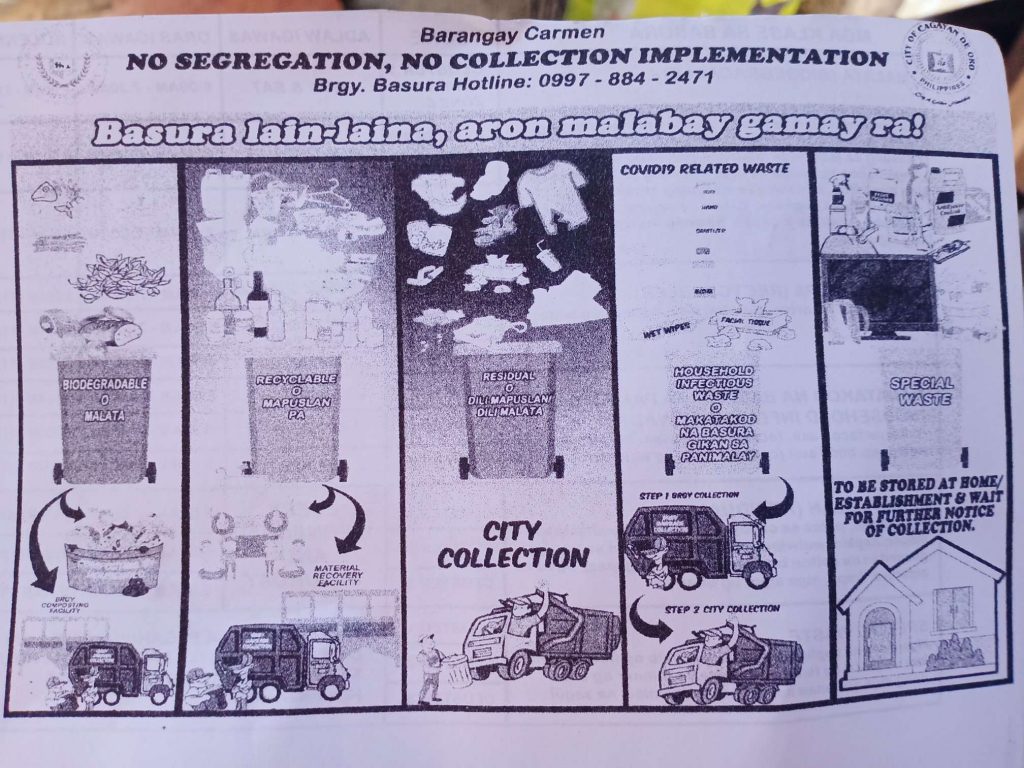 Biodegradable– Malata
Recyclable– Mapuslan pa
Residual– Dili mapuslan ug dili malata
Household Infectious Waste– Tissue, wet wipes, cotton balls, bandages
Special Waste– Chemicals, electronics
Areas & Collection Schedules

Save these images and watch out for updates higala!
For more details:
"No Segregation, No Collection" Policy To Finally Start In Brgy. Carmen This April 2021