28 Nov

Brilliantly Spellbinding, Fantastic Beasts and Where to Find Them Movie Review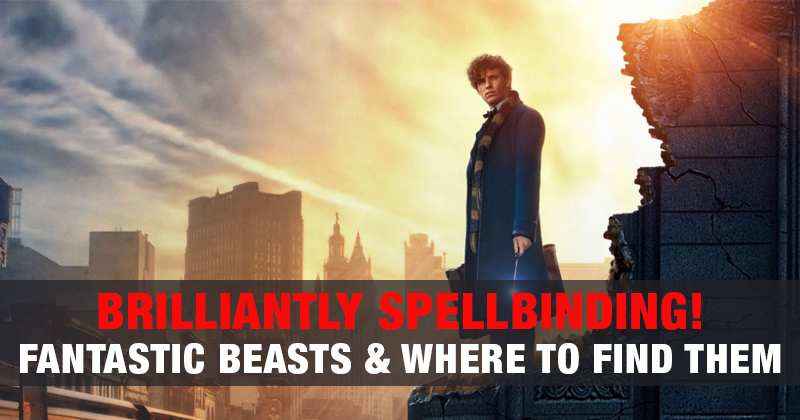 That nostalgic moment when the Harry Potter opening tune played during the opening of the movie was quite astonishing and daunting at the same time.
It reminded the audience those Harry Potter movies which they have loved and cherished for so long, yet this was something new.
Fantastic Beasts and Where to Find Them revolved around the story of  Newt Scamander, played by Eddie Redmayne (who won Best Actor for his portrayal of Stephen Hawkings in the movie "Theory of Everything" in the Academy Awards 2015), who brought a case in New York filled with magic beasts.
In an attempt to release his beloved "Thunderbird" in Arizona, Scamander bumped into Jacob Kowalski (Dan Folger) and Propentina Goldstein (Katherine Waterston) and started an adventure to hunt the remaining beasts, which have escaped in Scamander's suitcase.
Yet they are faced with great danger when an "Obscurus" suddenly appeared and went on a rampage in the streets of New York. This has caused MACUSA (Magical Congress of the United States of America) to take notice fearing that the No-Maj (Non-Magical Human Beings) in the town might expose them.
Scamander was unlucky captured suspected of releasing the Obscurus. It was later revealed that the young troubled magician, Terrence, was transforming into an Obscurus taking revenge over those who have ridiculed the witches.
Written by the famous award-winning author J.K. Rowling, the movie was filled with spell-binding twist and turns. Fans of Harry Potter would really love it and those who are new to the wizarding world might as well fall in love with the well-balanced characters and magical beasts.
This movie might well as be the best movie in 2016 with an estimated gross of $474 Million worldwide. Catch the magic as the Fantastic Beasts and Where to Find them heads on Cinemas on its Third Week.