20 Dec

Bangko Sentral ng Pilipinas: Beware of Fake Bills This Xmas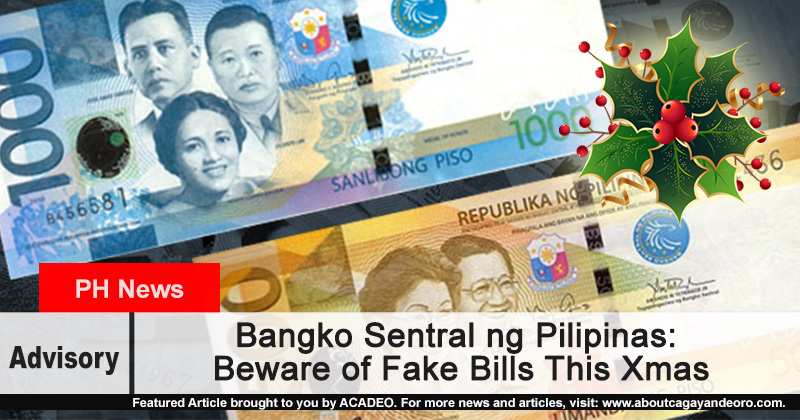 Now that Christmas is just around the corner, Filipino shoppers are rushing to various establishments to get ready for the celebrations.
In regards to this, the Bangko Sentral ng Pilipinas is warning the public to be wary of fake bills. Counterfeiters usually take advantage of this busy season to circulate fake bills in the market.
Most of this fake bills are in the P200, P500, and P1,000 denominations.
Both the cashiers and customers should take additional time in checking all their bills, rushing won't be in anyone's benefit. Although usually, a customer has the higher possibility of being victimized by fake bills.
As Filipinos, we should all have the initiative to know more on how to identify counterfeit bills because it can damage our economy more than we realize.
BSP already made multiple efforts in educating the public on the security features and handling of Philippine currency. With its twenty-two regional offices and branches, in close coordination with stakeholders, BSP conducted 1,924 briefings to 174,674 participants from January to June 2017, as part of their intensified public information campaign.
Below are the pictures and description of our current P200, P500, and P1,000 bills:
Sources: