28 Nov

Buses, to Relocate Yolanda Victims, will Provide Transport for 6 Months in Tacloban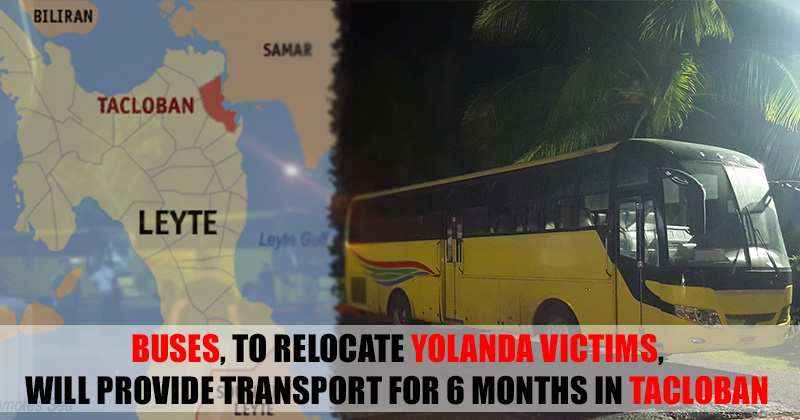 With the relocation site being far from the city, Yolanda victims in Tacloban City, Leyte find it difficult to move their belongings from their temporary homes to their new houses with hiring vehicles could be costly. Also, they are concerned with the time it takes just to reach the city for work and for the kids in going to school with no public transportation operating at the specific route.
Just last November 27, 2016, Sunday evening, a number of buses arrived in their city to provide transport with the scheduled relocation which is on November 28, 2016, Monday. The buses were also said to remain in the area for the next 6 months to be used as shuttle service for the residents.