16 Jun

Cagayan de Oro City – Named as the Educational Center in Northern Mindanao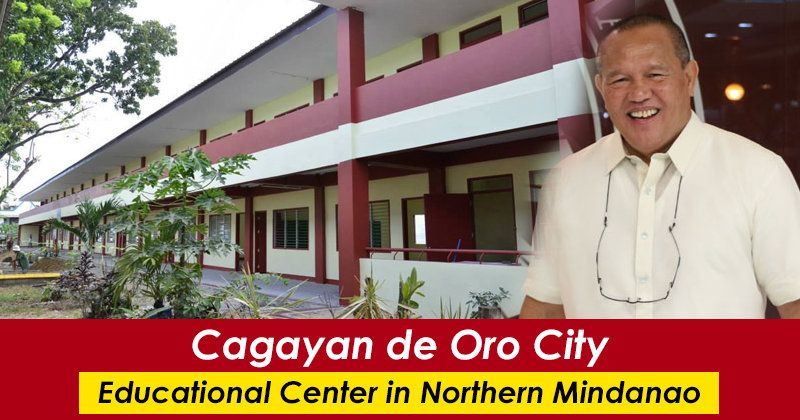 Cagayan de Oro has now become Northern Mindanao's education center.
On Wednesday, June 15, during the celebration of the city's 66th Charter Day at the Divisoria park, Mayor Oscar Moreno remains optimistic in his view of education, saying, "the city's educational status is our crown jewel."
He also added, "This is where future leaders of our country are being molded," referring to the outstanding schools in the city where the future of the students is formed.
One triggering factor is the construction of 144 classrooms for elementary and secondary education under his 3-year tenure as city Mayor from 2013-2016. It has made Cagayan de Oro City as one of the cities that can manage the inrush of senior high school students under the government's K to 12 program.
With this arsenal, it drives students from neighboring municipalities to enroll in Cagayan de Oro, which will eventually result in the rise in demand for services.
Even with the disapproval of the mayor's executive budget in the last three years, Moreno's attention in educational progress did not waver by utilizing the Special Education Fund (SEF) to purchase school sites, construct school buildings, promote sports development activities in public elementary and secondary schools, train teachers, and conduct researches.
Through the help of Synergeia Foundation, Inc. the city's school community has improved the delivery of quality education for the students.
Also, the city has been chosen by the Ayala Foundation, Inc., to receive the Text2Teach Program which equipped Grade 5 and 6 teachers with the needed information and communication technology skills and hardware required by the United Nations Educational, Scientific, and Cultural Organization.
The Center of Excellence in Public Elementary Education is also present in some schools within the city.