13 Jun

Calamcam White Beach: Adding unforgettable memories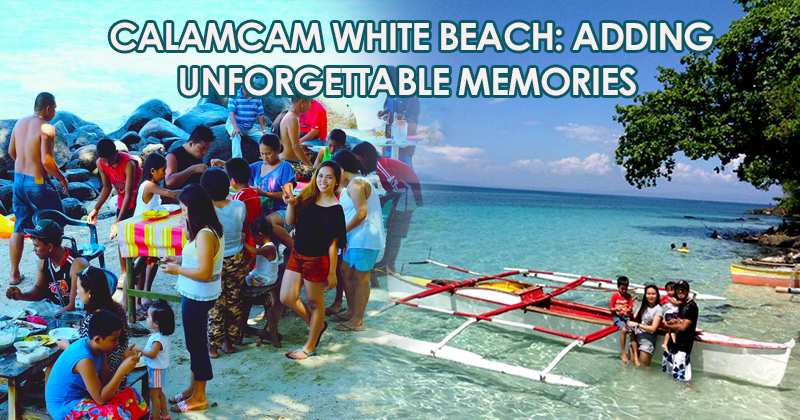 Misamis Oriental was blessed with numerous beautiful places where you can chill, relax, and enjoy nature. If you think you have already visited all the beaches here in our province, better think again. We got something new, or rather unexplored, swimming destination for you found in the municipality of Talisayan, Misamis Oriental, the Calamcam White Beach Resort.
The Calamcam White Beach can be traveled by bus ( or any fast vehicles) for 2 hours from Cagayan de Oro City. Know for its white sand beach, it is a generic beach yet has marvelous scenery that anyone can go to have a picnic packed with foods and drinks to enjoy while sitting or lying in the sand.
For those who have plans to stay overnight, the beach offers affordable cottages. For those who do not have the budget at all to pay for a cottage, the beach administration also allows visitors to put up their own tents.
The private resort is a perfect place for relaxation since it is peaceful and is not usually crowded with people. The water creates an aqua blue color illusion and is known to be having a mild saltiness when accidentally ingested which makes it nice for diving and underwater swimming.
While wandering around the place, don't forget to bring your cameras to take selfies or even groupies with your friends, families, and a loved one. Capturing every moment with your cameras for souvenirs are really beautiful, by seeing it through your eyes and remember that indelible happiness.
But, memories engraved in the hearts will never fade and will stay forever even everything changes. So, add another of those memories while enjoying the feel of the water and the great sceneries of Calamcam White Beach Resort.