10 Aug

Local Businesses @ CDO Offer Rewards To Olympic Medalist Carlo Paalam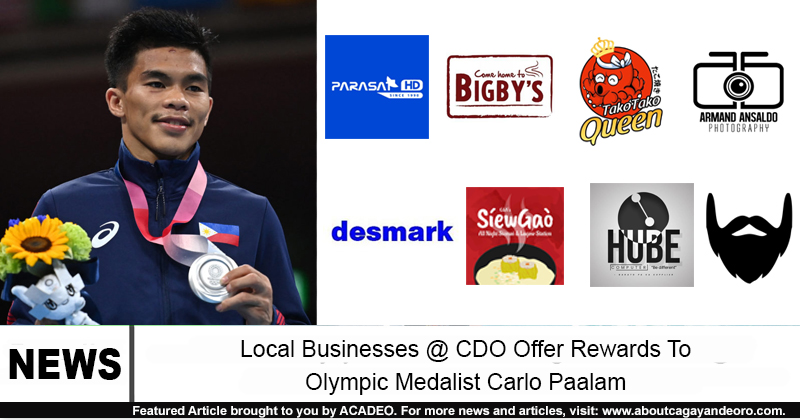 Mga higala! After Carlo Paalam brought home the silver medal in the boxing flyweight division at the Tokyo2020 Olympics, he is about to receive millions of rewards from the government and private sectors. But wait, there's more!
With Carlo Paalam as Cagayan de Oro's wonder boy, local businesses in the city have pledged to give him rewards.
Here are some of them who have shown their appreciation through rewarding Carlo Paalam with their products and services.
Bigby's Café & Restaurant
In a congratulatory post from Bigby's Café & Restaurant, they will be treating Carlo Paalam P50,000 worth of meals at any of their restaurants.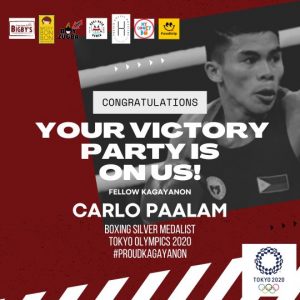 Tako Tako Queen
Tako Tako Queen, a Takoyaki Restaurant located in Centrio Mall will be giving away 5,000 worth of gift certificates to Carlo Paalam.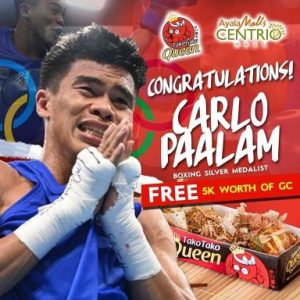 Síew Gaò: All Night Siomai & Lugaw Station
To show its appreciation for Carlo Paalam winning a silver medal for the Philippines and Cagayan de Oro, Síew Gaò is rewarding him with a lifetime supply of their specialty.
Plus, for every Kagay-anon named:
"Carlo", they will be giving away FREE FREE Síew Gaò Overload

"Car" in their names will get FREE Síew Gaò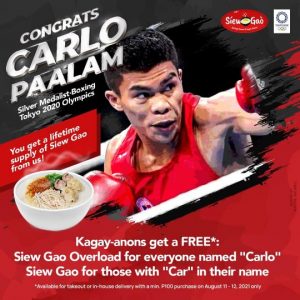 This is available on August 11 & 12 for a minimum purchase of P100.
Armand Ansaldo Photography
Carlo Paalam will be able to enjoy P15,000 worth of studio portrait services from Armand Ansaldo Photography.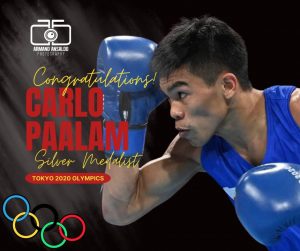 Desmark
Motorcycle and home appliance dealer Desmark pledged to give Carlo Paalam a 65" Sony TV.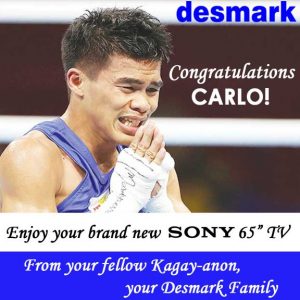 Hube Computer
Hube Computer promised to give Carlo Paalam a PC set. Also, for those who are named Karl, Carl, Carlo, Karlo, Karla, or Carla will get a FREE mouse pad.
Parasat HD
Faster internet speeds for Carlo Paalam as Parasat HD grants them 100Mbps Parafiber connection + HD Cable for 2 years.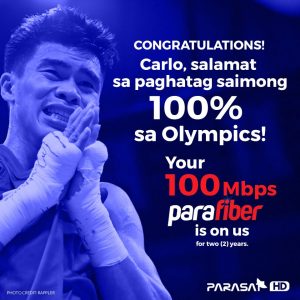 Numero1coffee
Carlo Paalam will be envied by Kagay-anon coffee lovers as he can enjoy unlimited coffee from Numero1coffee.
Odyssey Driving School
Odyssey Driving School will be offering FREE driving lessons (full course tdc + pdc) to Carlo Paalam and 10 of his chosen relatives.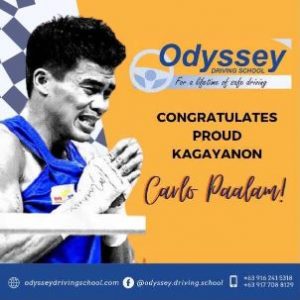 The Shave Bar
At The Shave Bar, Carlo Paalam's haircut is on them for life!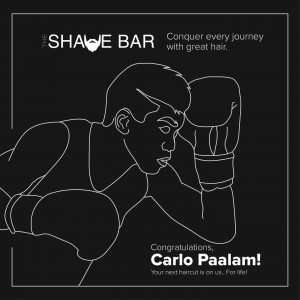 These are just some of the local products and services Carlo Paalam will be receiving after the impressive job he did during the Tokyo2020 Olympics. Again, congratulations!