18 May

Cashiers, Priests, Media, Nurses, & More Now Exempted From Threat Assessment For Firearm License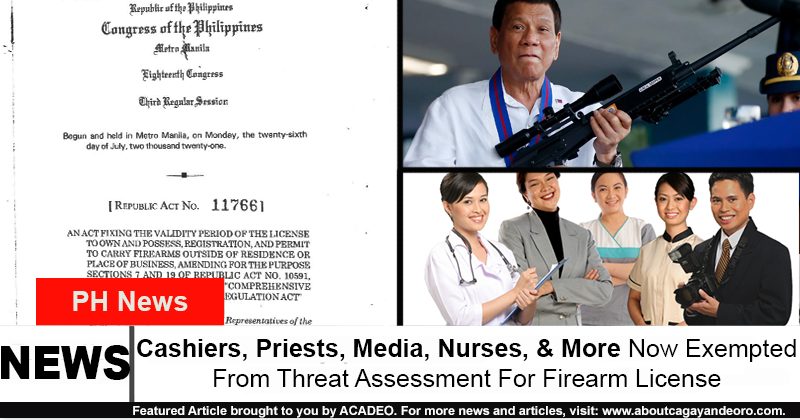 Mga higala! President Rodrigo Duterte recently signed Republic Act (RA) No. 11766, a measure extending the validity period of firearm licenses, registration, and permits to carry for 5 to 10 years!
But, that's not all!
This new law also mandates that firearms shall be issued to those who are considered to be exposed to "imminent danger" due to their profession, occupation, or business.
The said individuals are even exempted from the requirement of threat assessment certificates.
Check out the list below:
lawyers
accountants
media practitioners
cashiers and bank tellers
priests, ministers, rabbis, and imams
physicians and nurses
engineers
businessmen
elected incumbent and former officials
active and retired soldiers and policemen
For more details:
https://ptvnews.ph/duterte-inks-law-extending-validity-of-firearms-licenses-to-5-10-years