08 Aug

CdeO joins ASEAN lighting of lanterns with other different Higalaay activities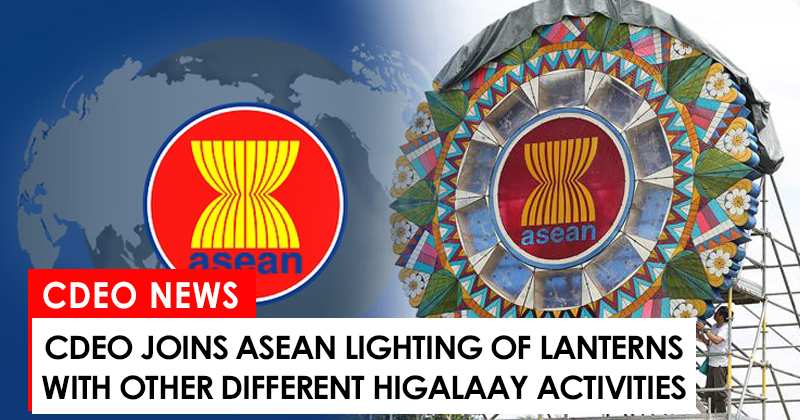 In an article from Sunstar.com, Cagayan de Oro City is set to participate in the nationwide lighting ceremony of the Association of Southeast Asian Nations (ASEAN) landmark lanterns in celebration of the ASEAN's 50th founding anniversary.
The lighting ceremony will be participated by Kagay-anons with one of the lanterns being located at Kiosko Kagawasan, Divisoria and will be switched on together with 56 other lanterns throughout the country today, August 8, at 7 PM.
76 local government units (LGUs) will also join from all over the Philippines.
City Administrator Dionne Garsana said that a specially-made Cagayan de Oro lantern will also be lighted together with the ASEAN lantern at Divisoria.
With the theme, "CdeO, ASEAN, and more to come", the lighting ceremony will become one of the highlighted events for this year's celebration of Higalaay Festival.
Simultaneously conducted is a job fair near Bonifacio Monument at Divisoria from 9 AM until 5 PM today.
Also, a mural painting will also happen at JR Borja Monument as well as storytelling and cultural shows at different universities in CdeO, and a fireworks display in the evening at 7 PM.