03 Nov

CdeO Makes It to the Finals of the 6th Awards for Excellence in ICT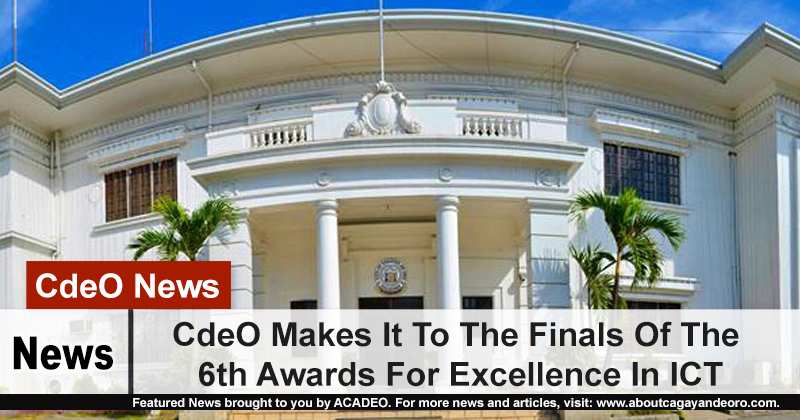 Before the year ends, Cagayan de Oro City is yet to achieve another milestone after it was chosen as a finalist in four out of five categories in the 6th Awards for Excellence in ICT for Good Governance for Local Government Units otherwise known as the "eGov Awards".
Since 2012, the eGOV Awards has given awards LGUs that rendered effective and efficient public services to its constituents and business stakeholders.
In an article from Sunstar Philippines,  the four categories Cagayan de Oro City has participated are:
Best in Customer Empowerment (G2C) Award, using ICT solutions in the education and engagement of the public and in the use of electronic facilities and channels.
Best in Government Interoperability Empowerment (G2G) Award, LGU's valuable impact to connect data and systems with other government services.
Best in Digital Finance Empowerment (G2P) Award, promoting e-commerce or e-payment facilities and systems.
Best in Business Empowerment (G2B) Award, integrating ICT solutions and the commitment of its administration in the LGUs responsiveness.
Below are CdeO's entries for each category:
Best in eGOv Customer Empowerment Award, Cagayan de Oro's Senior Citizen's ID Online Registration.
Best in eGOv Digital Finance EMpowerment (P2G) Award, Internet Online Services (iOS).
Best om eGov Government Interoperability Empowerment Award, Oro-Computer-Aided Response and Emergency Dispatch (Oro-Cared).
Best in eGov Business Empowerment Award, Cagayan de Oro Electronic Building Permit Management System (eBPMS).
Meanwhile, here is an image showing the other finalist that will be participating in the said categories.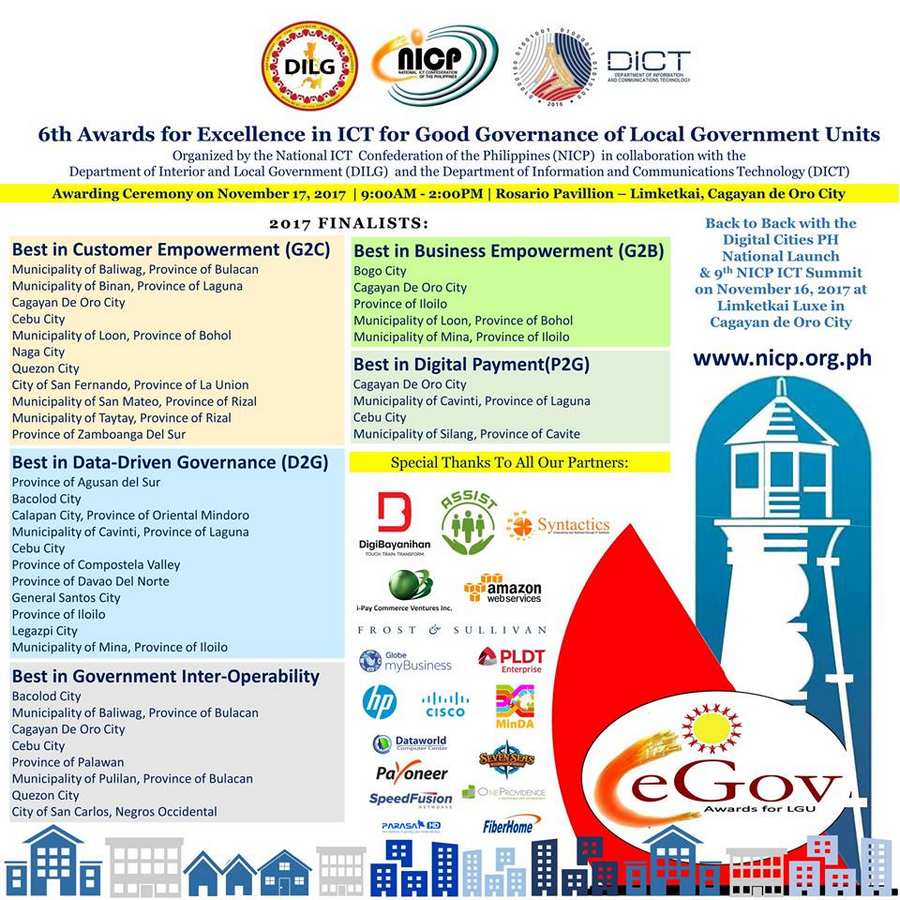 The participation of the city in the award-giving event is one of the city government's way of showing that the ICT solutions is now being integrated into the system of catering to the needs of the general public.
This is also a proof of the city's fortitude and progress amidst the recent challenges that it has faced.
The awarding ceremony will be held on November 17, 2017 at the Rosario Pavillion – Limketkai, Cagayan de Oro City from 9AM until 2PM.