20 Dec

CDO Now On 15th Day With Zero COVID-19 Deaths (Dec. 5-19)

Mga higala! Only 2 NEW COVID-19 CASES with 0 deaths were recorded in Cagayan de Oro City over the weekend, December 18 and 19, 2021!

Moreover, the city is now on its 15th day with no covid-related deaths (December 5-19, 2021)!
CASE DETAILS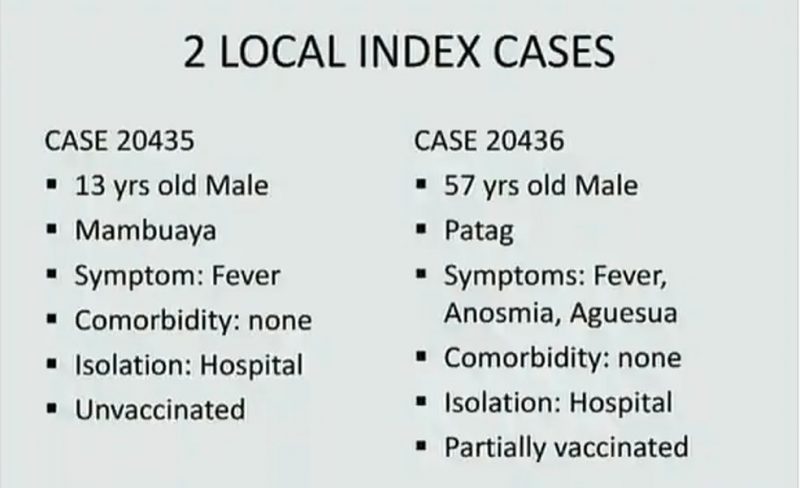 TOP BARANGAY WITH ACTIVE CASES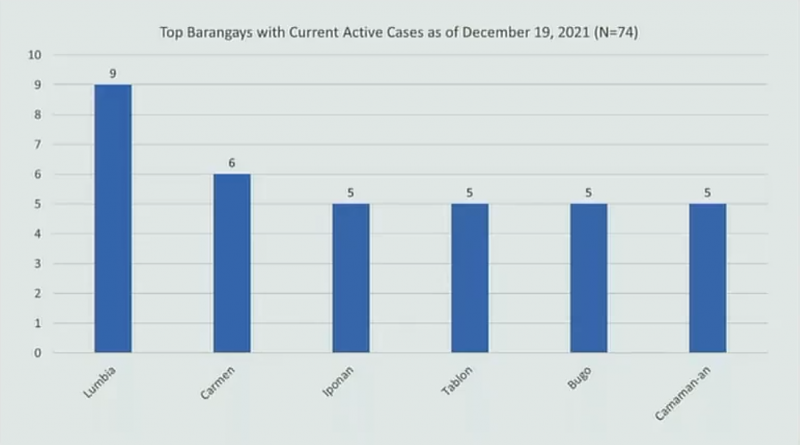 BTW, the city now has a total of 20,436 cumulative cases with 19,511 recoveries: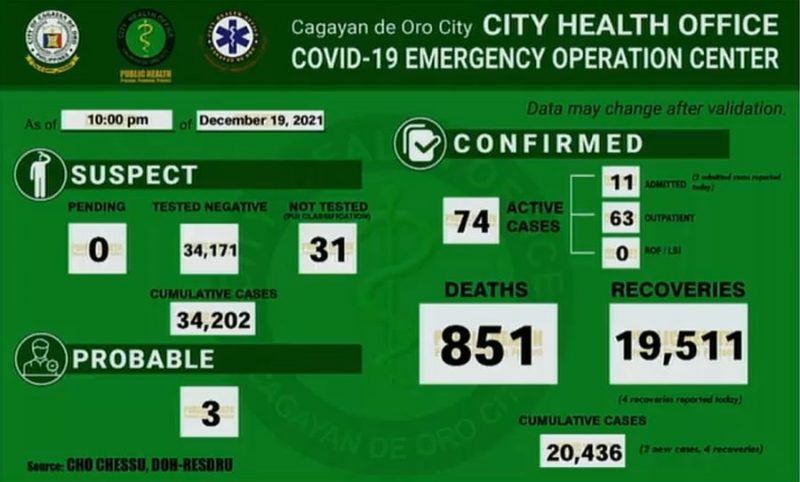 For more details, watch the city's 544th COVID-19 Press Briefing below: