11 Jan

CDO Records 29 New COVID-19 Cases For January 10

Mga higala! 29 new COVID-19 cases were recorded in Cagayan de Oro City for January 10, 2022!

The youngest of these cases is a 3-month-old baby.

Below are the details:
CASE DETAILS
January 10 (29 new cases)
15 Local Index Cases
8 Local Cases with links to other cases
4 Local Authorized Persons Outside Of Residence (APORs)
1 Local APORs with links to other cases
1 Returning Overseas Filipinos (ROF)

AGE GROUPS
SYMPTOMS CATEGORY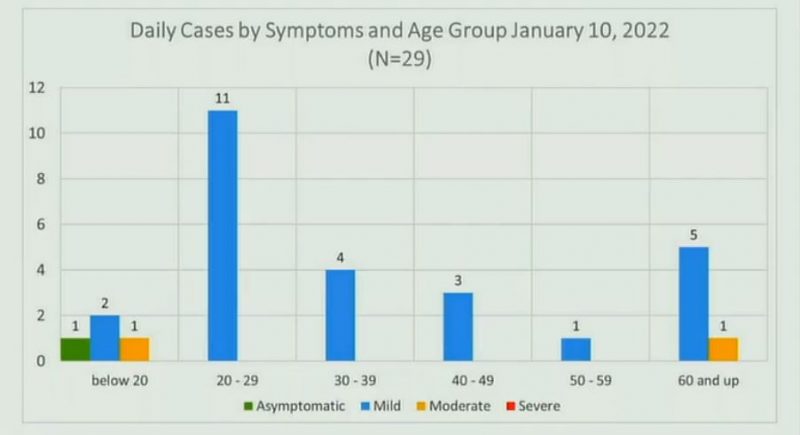 CASE PROFILES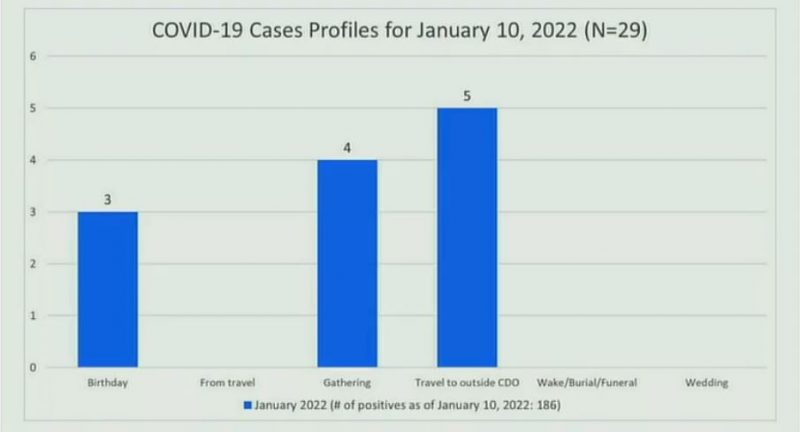 NEW CASES PER BARANGAY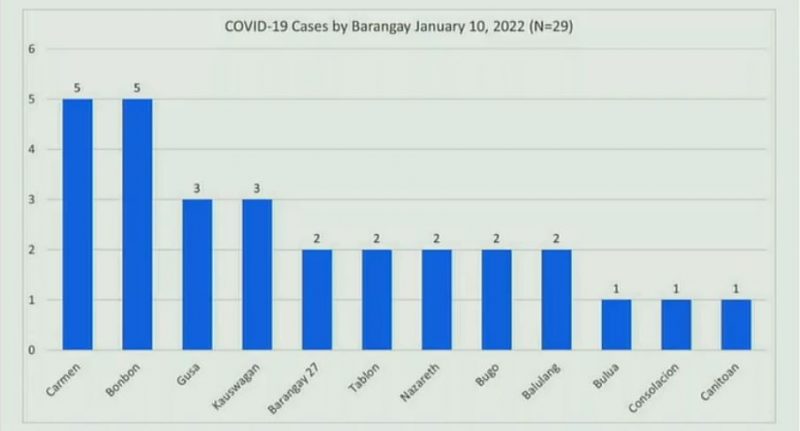 TOP BARANGAYS WITH ACTIVE CASES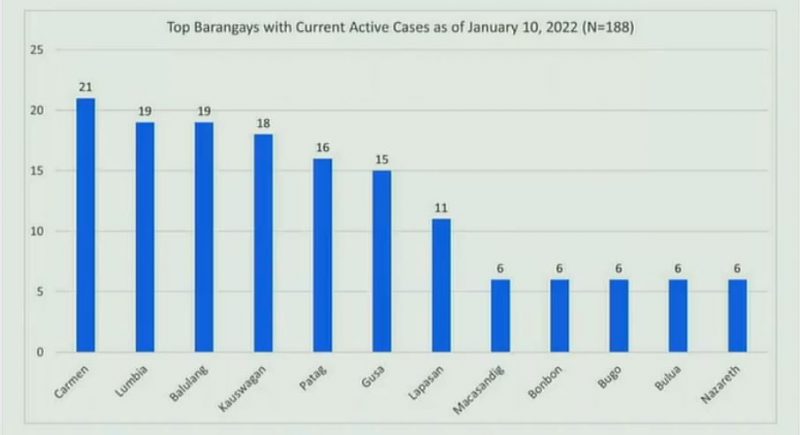 VACCINATION STATUS OF RECORDED DEATHS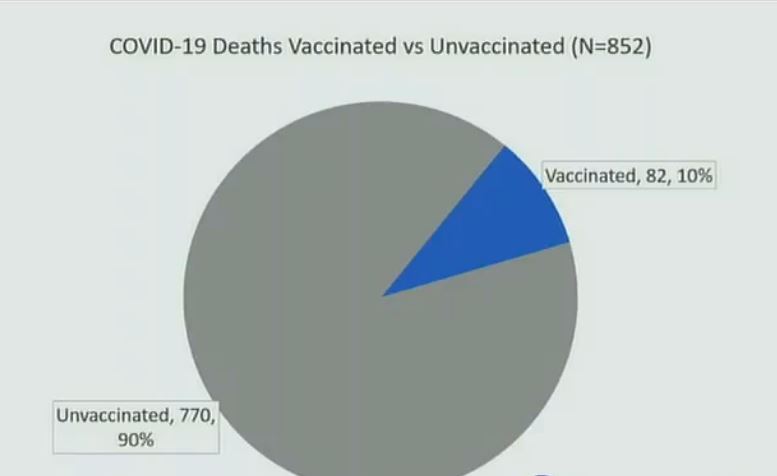 COVID-19 BRIEFER:
The city now has a total of 20,635 cumulative cases!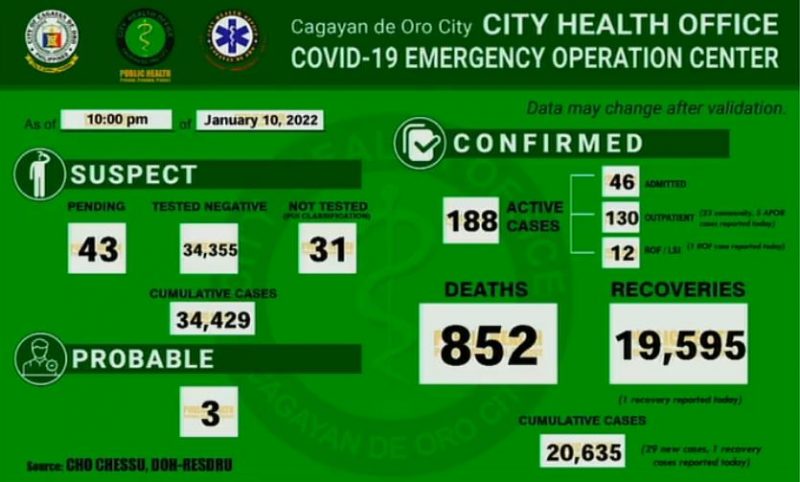 For more details, watch the city's daily COVID-19 Press Briefing below: