26 Jul

CDO Records 302 New COVID-19 Cases With 9 Deaths Over The Weekend (July 24-25)

Mga higala! A total of 302 new COVID-19 cases with 9 new deaths were recorded in Cagayan de Oro City over the recent weekend, July 24 and 25, 2021!

Below is the breakdown and other case details:
July 24 (180 new cases)
94 Local Index Cases
56 Local Cases with links to other cases
12 Local Authorized Persons Outside Of Residence (APORs)
11 Local APORs with links to other cases
7 Local Deaths
This is the highest daily tally of the city this year.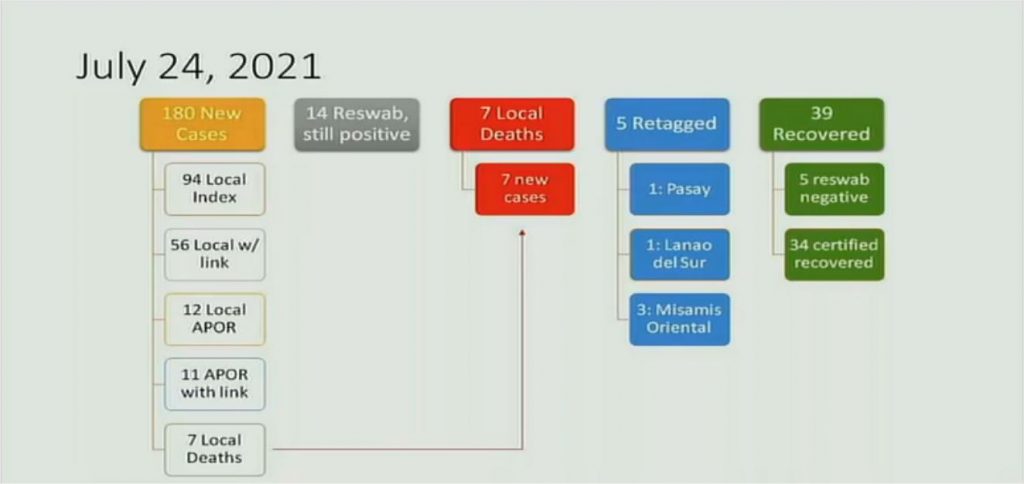 July 25 (122 new cases)
58 Local Index Cases
53 Local Cases with links to other cases
7 Local Authorized Persons Outside Of Residence (APORs)
2 Local APORs with links to other cases
2 Local Deaths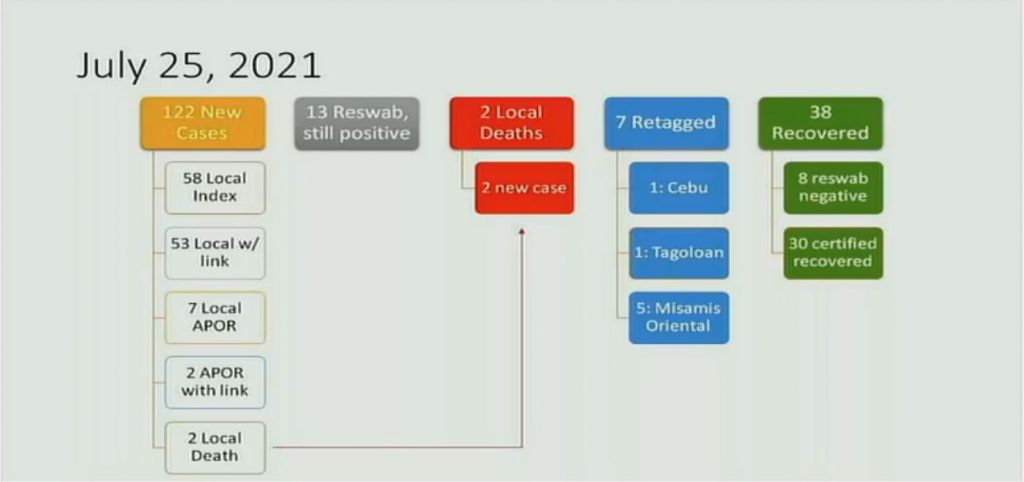 AGE GROUP & SYMPTOMS CATEGORY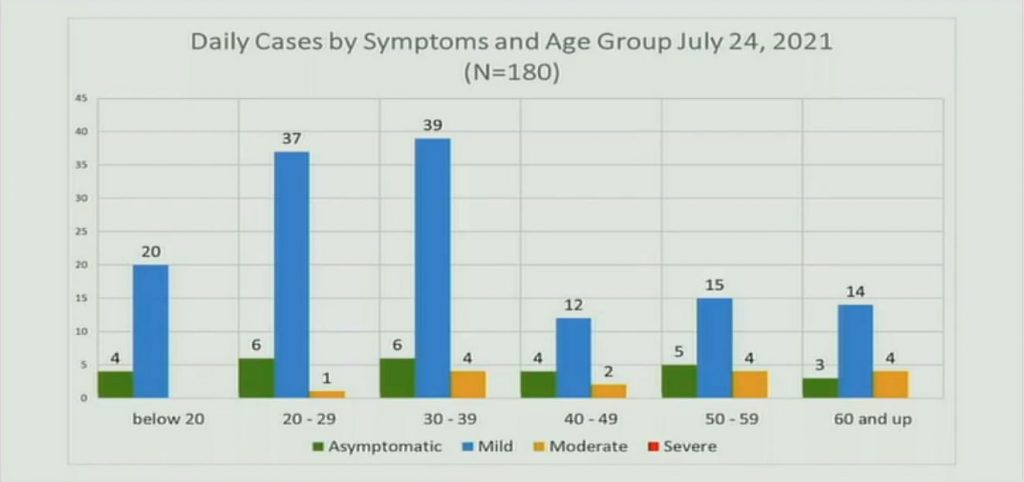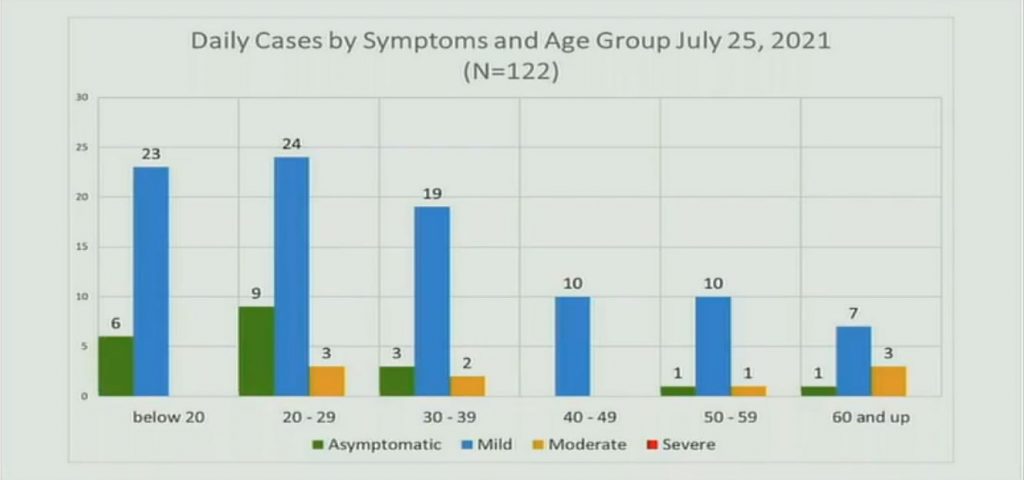 APOR DETAILS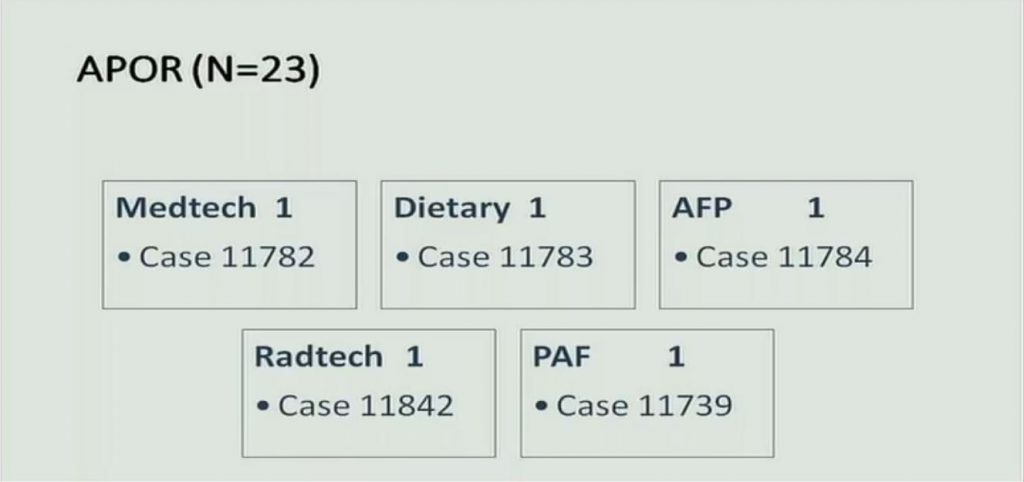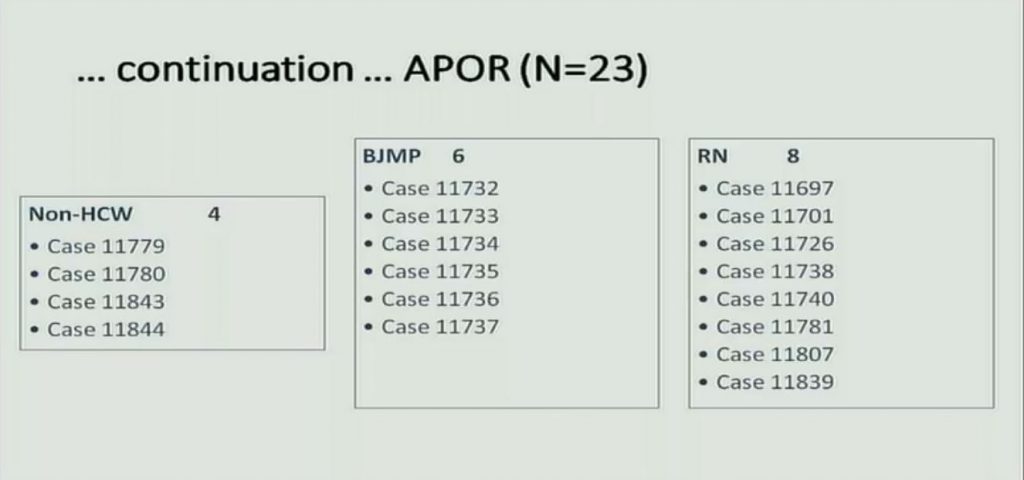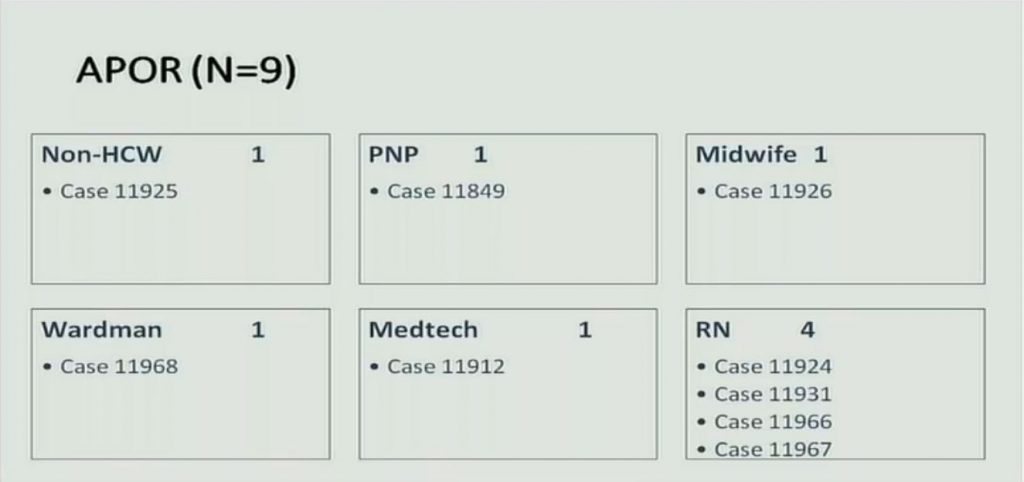 NEW LOCAL DEATHS
Case 11,777: 81-year-old male, local case, resident of Brgy. Balulang
Case 11,778: 90-year-old male, local case, resident of Brgy. Iponan
Case 11,792: 45-year-old male, local case, resident of Brgy. Macabalan
Case 11,797: 81-year-old male, local case, resident of Brgy. Carmen
Case 11,798: 83-year-old female, local case, resident of Brgy. 26
Case 11,799: 62-year-old male, local case, resident of Brgy. Carmen
Case 11,800: 55-year-old male, local case, resident of Brgy. Kauswagan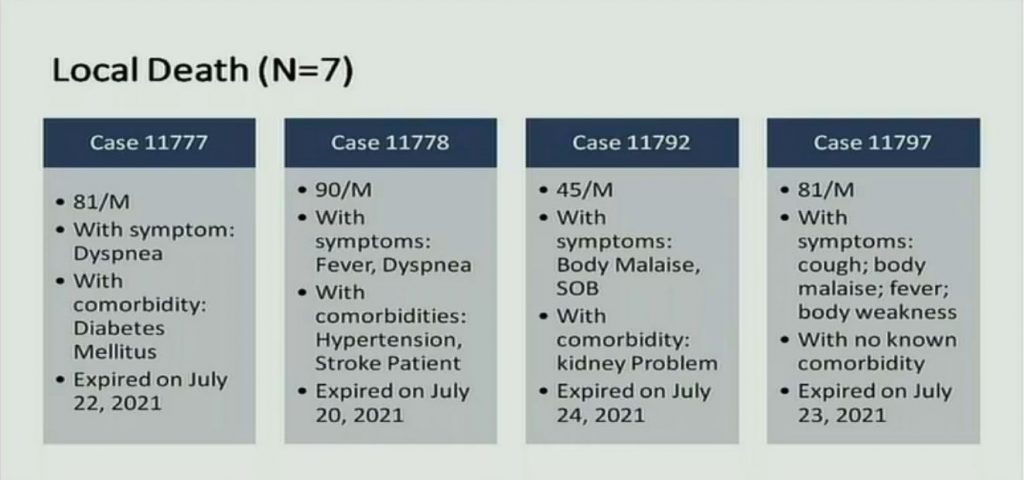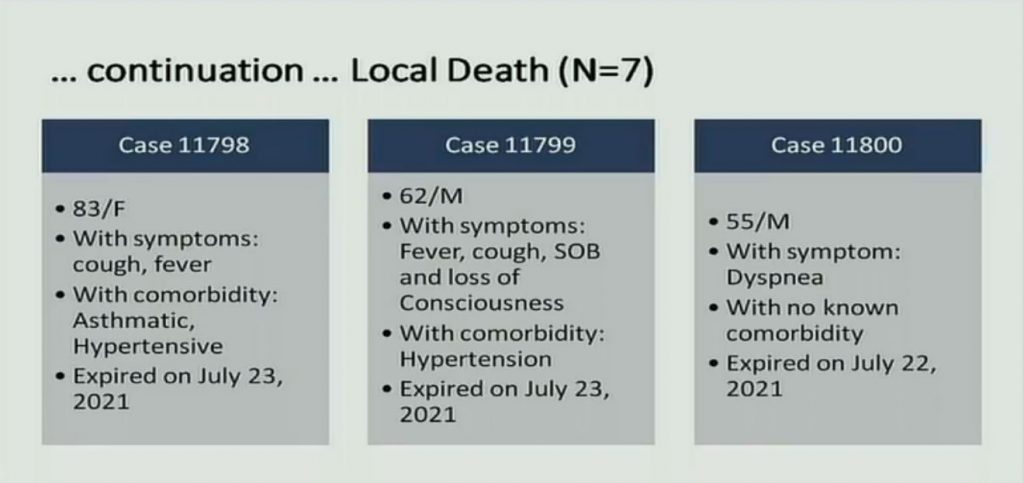 Case 11,930: 24-year-old female, local case, resident of Brgy. Lumbia
Case 11,960: 88-year-old female, local case, resident of Brgy. Macasandig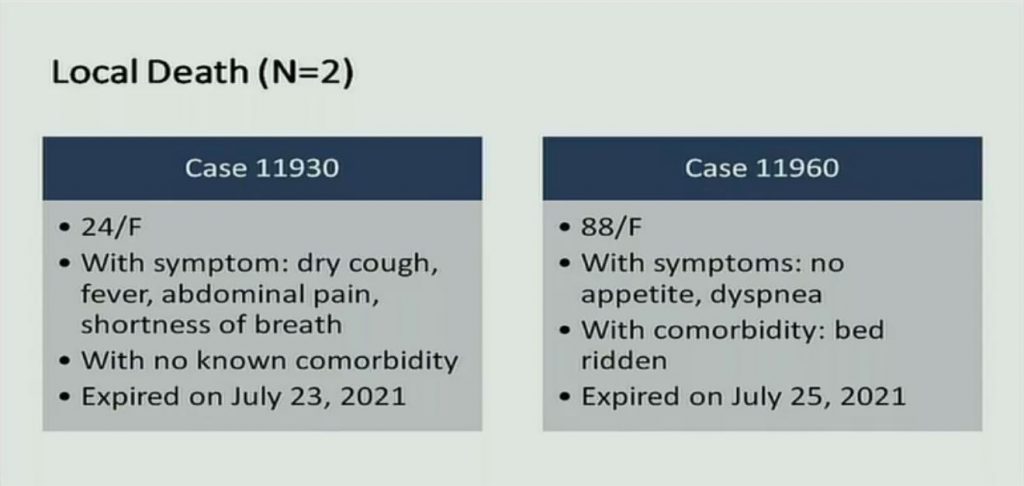 SUMMARY
NEW CASES BY BARANGAY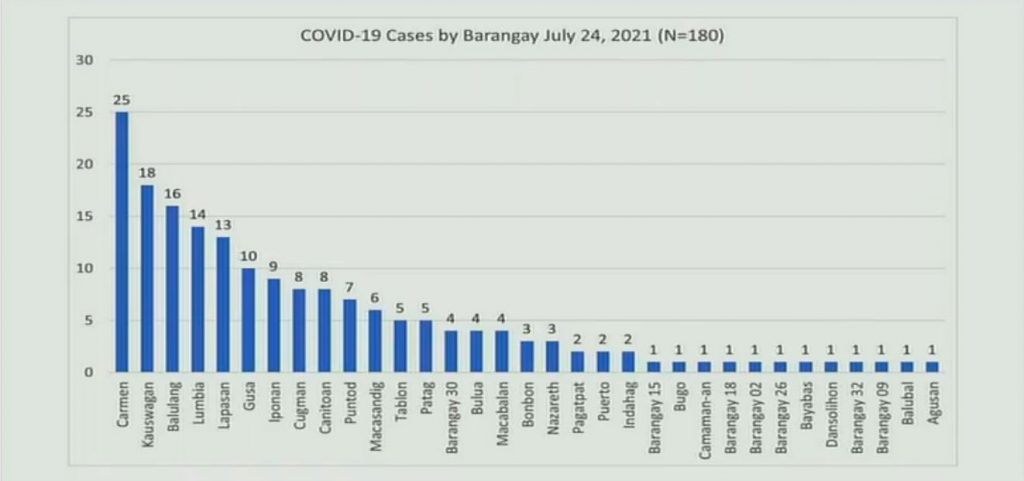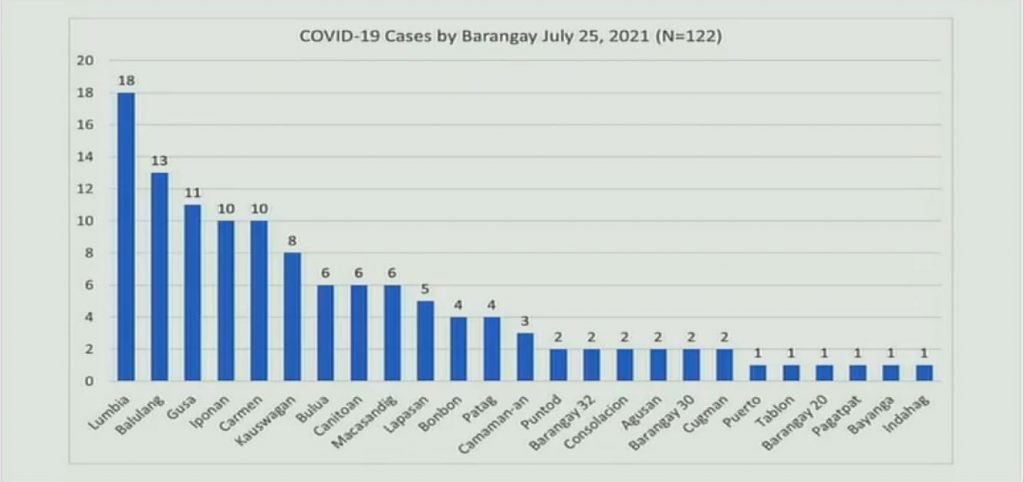 For more details, watch the city's 418th COVID-19 Press Briefing below: