22 Apr

Cagayan de Oro Records 52 New COVID-19 Cases Within 24 Hours (April 21)

Mga higala! A whopping 52 new local COVID-19 cases were recorded in Cagayan de Oro City within 24 hours, April 21, 2021 (as of 10:00 pm)!

This is the biggest daily case tally in the city this month.

Below is the breakdown of said cases:
1 Person Deprived of Liberty (PDL)
26 local cases with link to other positive cases
4 Authorized Persons Outside of Residence (APORs)
21 local index cases
Cagayan de Oro now has a total of 4,560 COVID-19 cases, composed of 435 ROFs/LSIs and 4,125 local cases.
COVID-19 BRIEFER: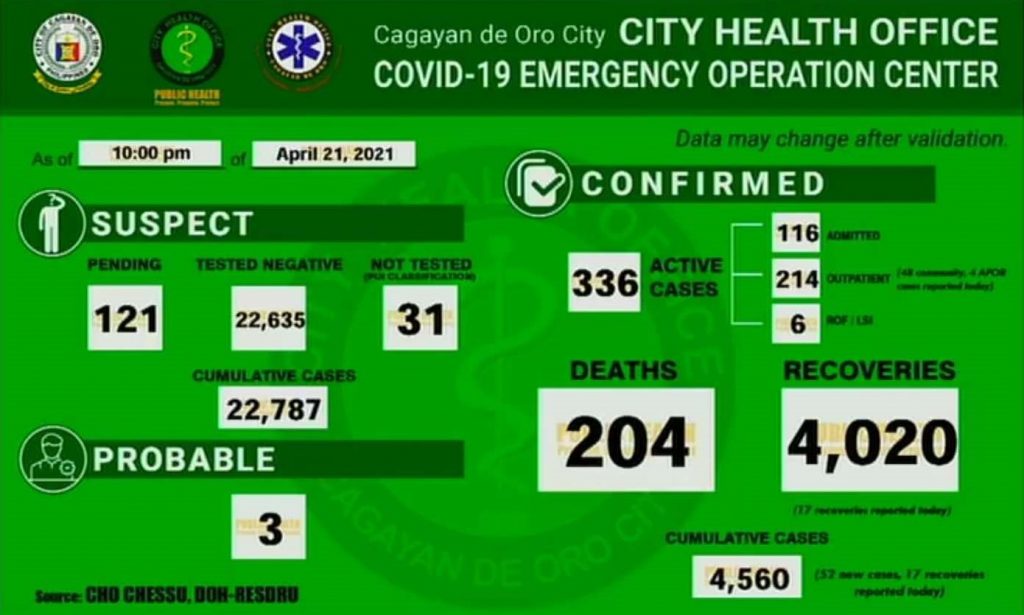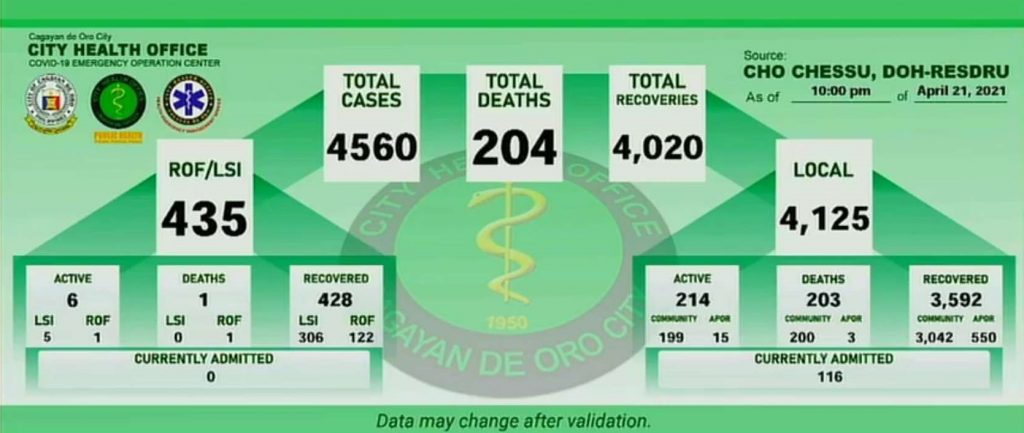 For more details, watch the press briefing below: