03 Dec

CDO Now On 6th Day With 0 COVID-19 Deaths: Only 1 New Case For Dec. 2

Mga higala! Only 1 new COVID-19 case with 0 deaths was recorded in Cagayan de Oro City for December 2, 2021 (as of 10:00 pm)!

This is the city's 6th straight day with zero covid-related deaths.
CASE DETAILS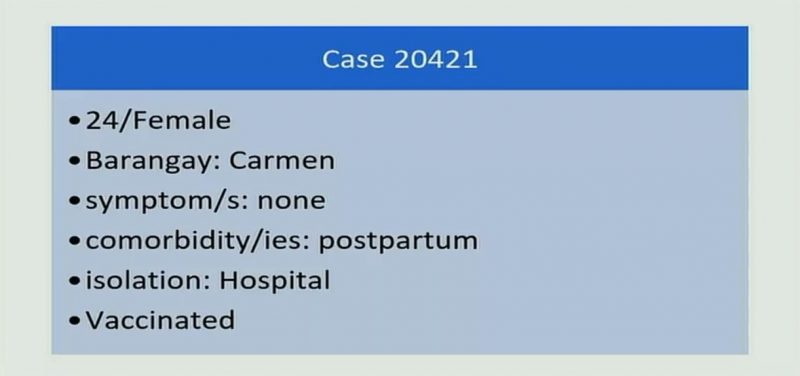 LOCAL DEATH
ZEROOOOOO
TOP BARANGAYS WITH ACTIVE CASES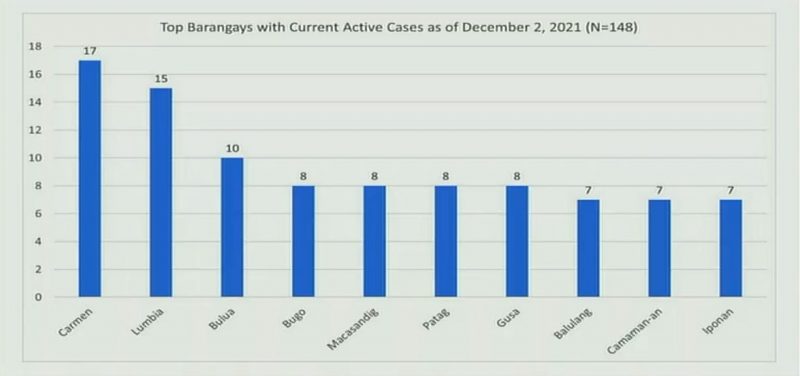 COVID-19 BRIEFER: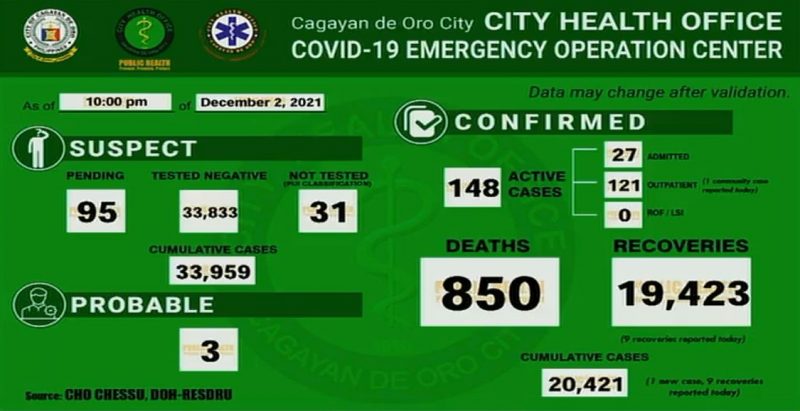 For more details, watch the city's daily COVID-19 Press Briefing below: