13 May

CDO Commemorates 77th Anniversary Of Liberation From Japanese Forces (WW2)

Mga higala! ICYDK, May 12, 2022, is the commemoration of the 77th anniversary of Cagayan de Oro's (former Cagayan de Misamis) liberation from Japanese forces in 1945 (during World War 2)!

The city was freed by the brave guerilla forces of the 10th Military District.

The liberation of Cagayan de Oro was a 4-day military action called the "General Offensive". It ran from May 9 to 12 of 1945.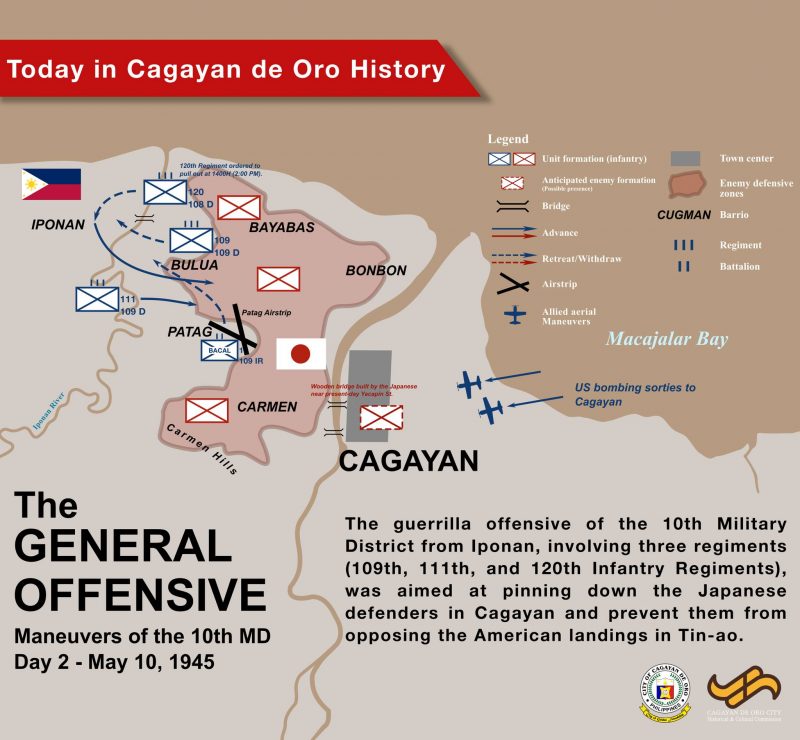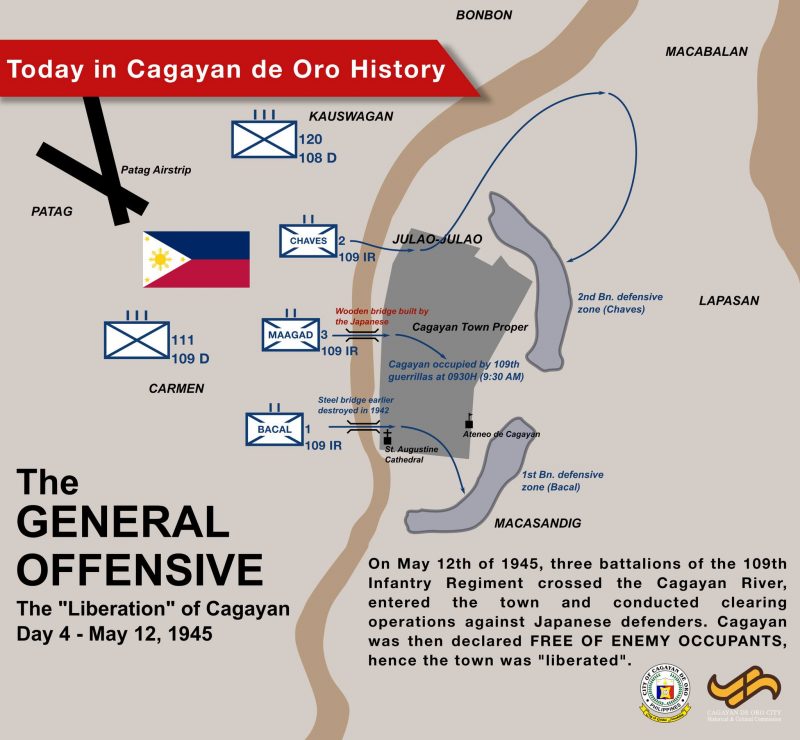 After the "liberation", the guerillas only had 1 wounded while 21 were killed on the Japanese side with 80 probable casualties.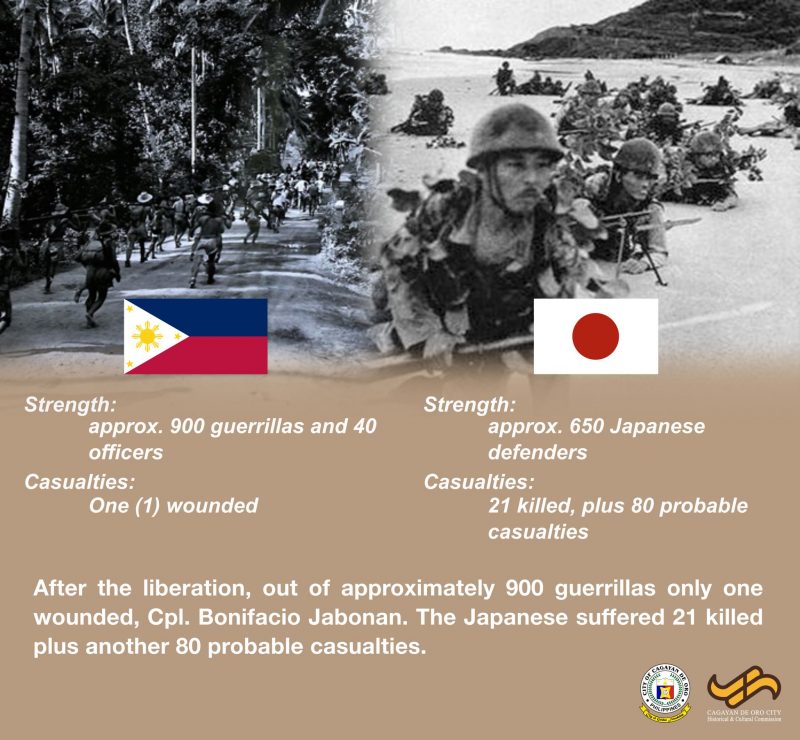 For more details, visit the post below:
Here are some related posts: