05 Aug

CDO Records 78 New COVID-19 Cases With 4 Deaths For August 4, Total Deaths: 570

Mga higala! 78 new COVID-19 cases with 4 new deaths were recorded in Cagayan de Oro City for August 4, 2021 (as of 10:00)!

Below is the breakdown and other case details:
38 Local Index Cases
22 Local Cases with links to other cases
7 Local Authorized Persons Outside Of Residence (APORs)
6 Local APORs with links to other cases
1 Persons Deprived of Liberty (PDLs)
4 Local Deaths
AGE GROUP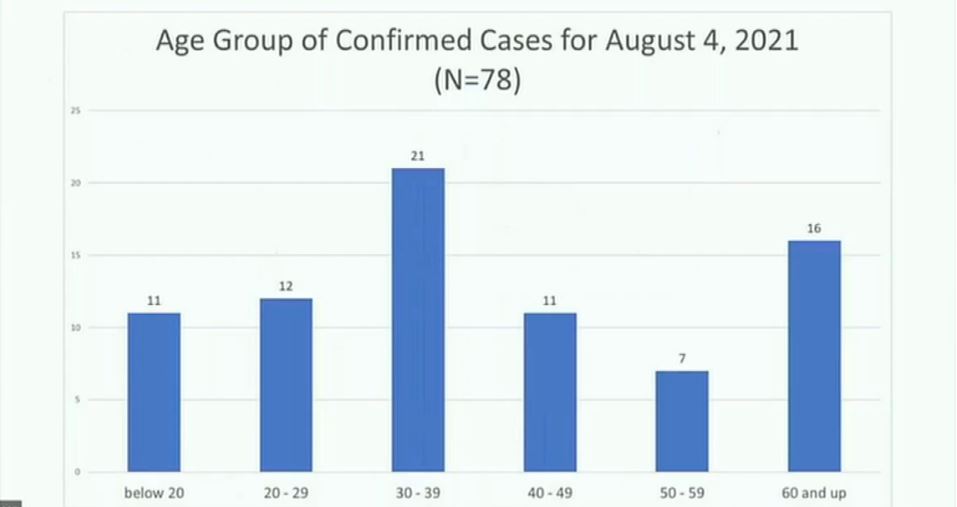 SYMPTOMS CATEGORY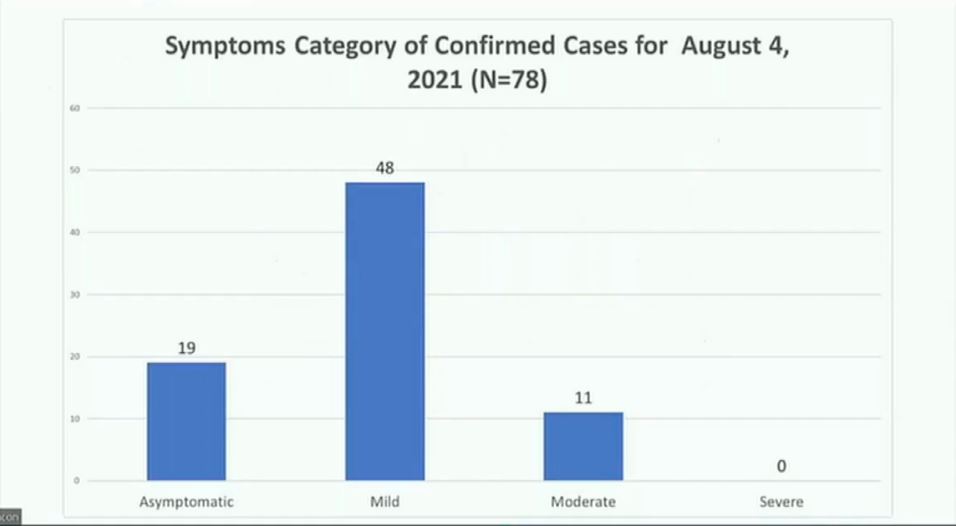 TRAVEL HISTORY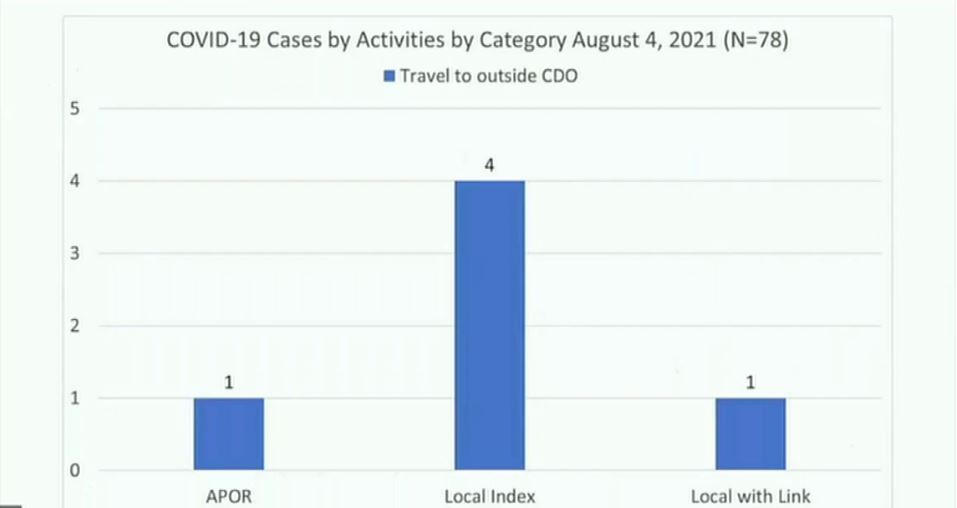 APOR DETAILS
NEW LOCAL DEATHS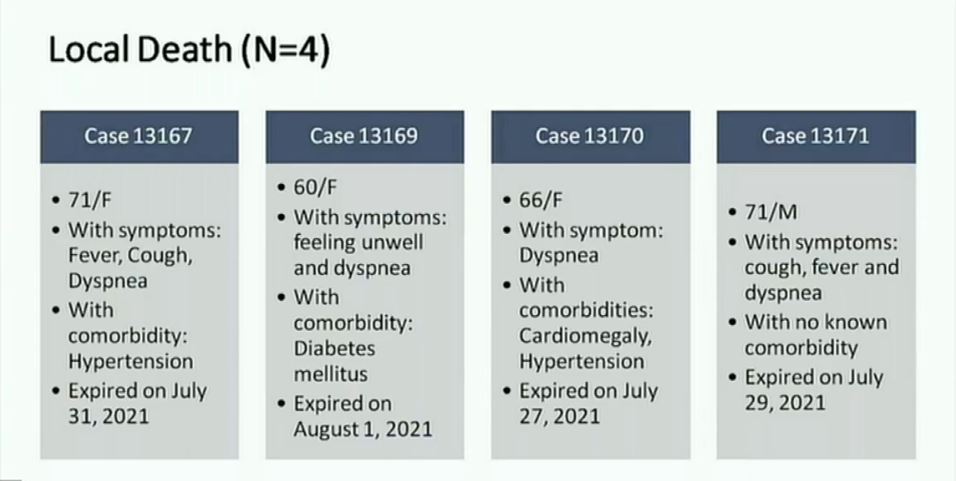 NEW CASES BY BARANGAY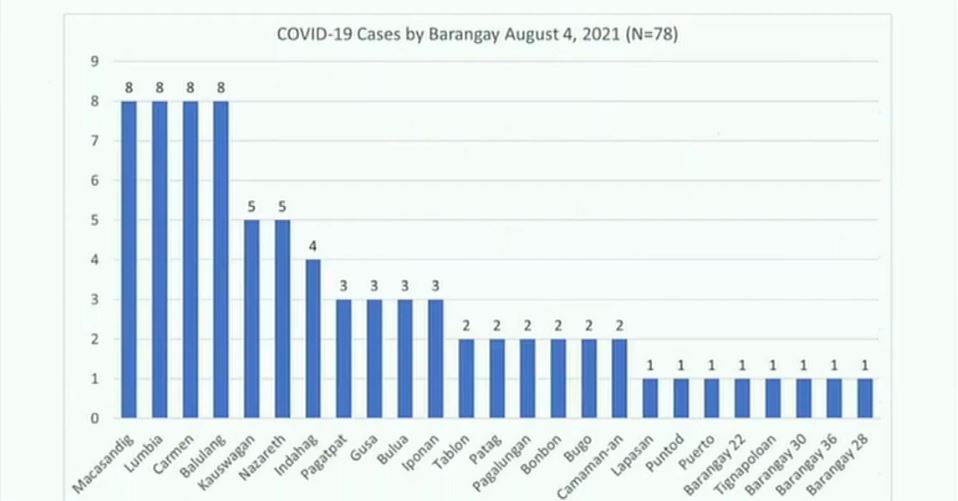 COVID-19 BRIEFER:
The city now has a total of 570 covid-related deaths.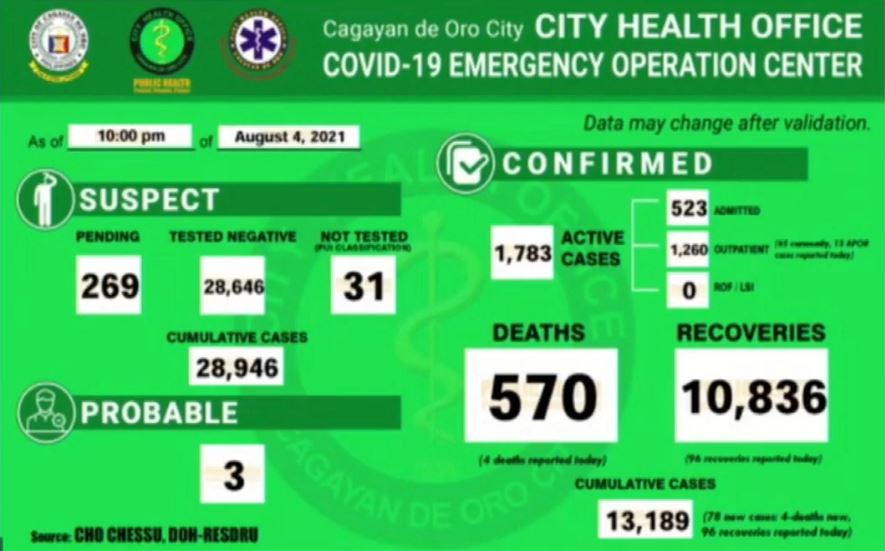 For more details, watch the city's daily press briefing below: