26 May

CDO Records 94 New COVID-19 Cases With 4 Deaths For May 25, Total Cases: 6,630

Mga higala! 94 new COVID-19 cases with 4 deaths were recorded in Cagayan de Oro City for May 25, 2021 (as of 10:00 pm)!

Below are the summary of said cases:
54 Local Index Cases
21 Local Cases with exposure to other cases
10 Local Authorized Persons Outside of Residence (APOR)Cases
5 APOR Cases with exposure to other cases
And here are the new local deaths: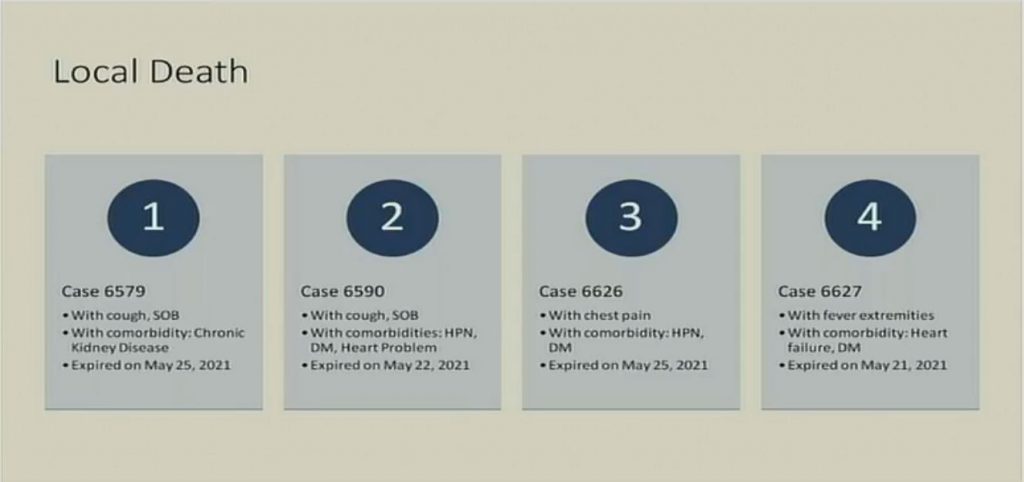 Age and Travel History of the New Cases: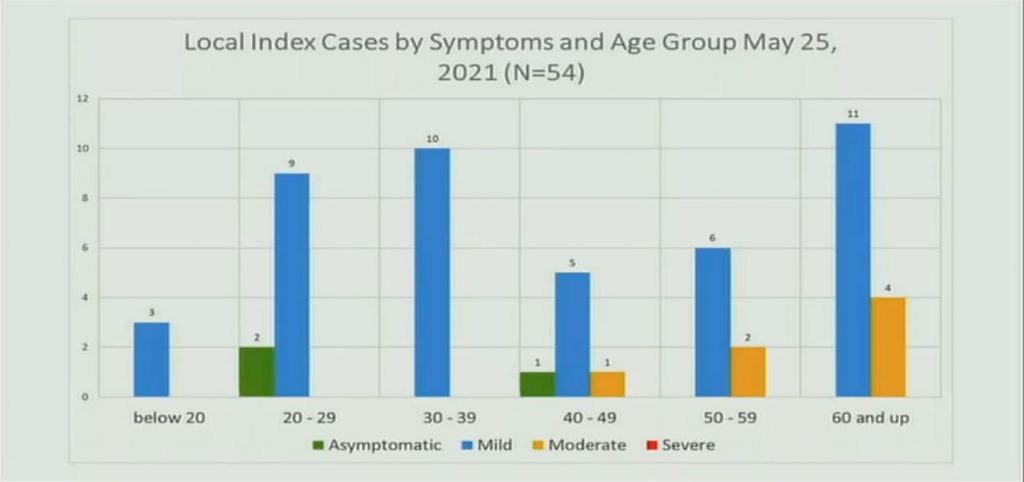 (No list of cases was announced today so only these graphs are available.)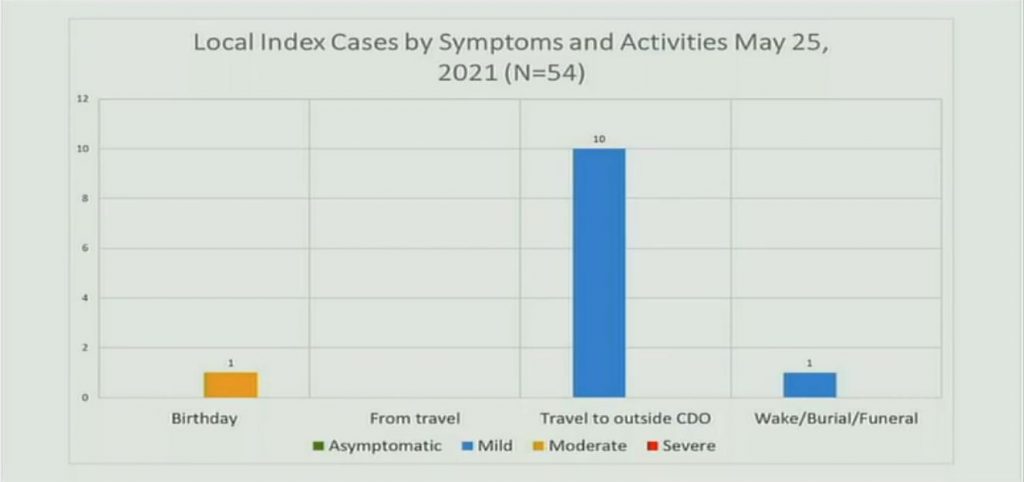 Out of the 94 new cases for May 25, about 10 had a history of travel outside CDO, 1 recently attended a birthday, and 1 attended a wake or funeral.
COVID-19 BRIEFER:
BTW, 60 new recoveries were also recorded on this day.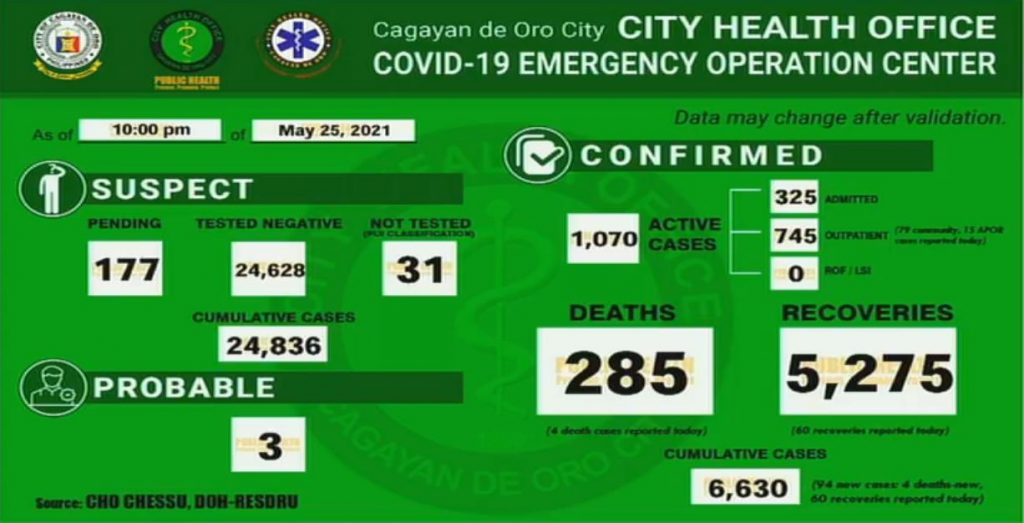 For more details, watch the city's daily press briefing below: