18 Aug

Parish Communities Will Help Drug Victims Advocated by CDO Archbishop Ledesma

On August 17, Wednesday, there are more than 5,000 supposed drug pushers and drug dependents who surrendered to police last month. Archbishop Antonio Ledesma asked his parishioners to help with the rehabilitation of drug suspects.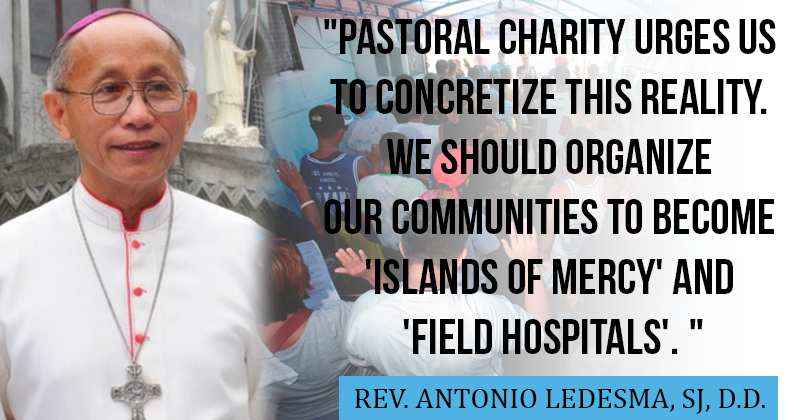 On August 22, Monday, drug victims will attend a Mass and the city-wide procession. Ledesma also encouraged all his parishioners to cooperate with this gathering.
Ledesma stated, "Pastoral charity urges us to concretize this reality. We should organize our communities to become 'islands of mercy' and 'field hospitals'. "
Parish priests were also asked by the bishop to open their churches where these drug victims could be of some help and to promote the rehabilitation program.
There are only a few free rehabilitation centers in the city and there are about 5,000 surrenderees due to this shortage, drug victims just went home and did not undergo rehabilitation.
Most victims of extrajudicial killings and vigilantes were drug suspects thus Ledesma urged to protect them through these parish communities. As he spoke, "The church can be a safe oasis for silence, prayer, reflection and sharings through retreats and recollections. We uncompromisingly uphold the sanctity and dignity of human life. We opposed to any form of extrajudicial killings as means of addressing the issue of drug use. We cannot solve a crime by committing another crime."
He added that drug victims mostly suffers from psychological, moral, spiritual and financial difficulties.
The month of August will be a Jubilee of Mercy as declared by the archdiocese of Cagayan de Oro.
On August 22, Monday morning there will be a Mass at St. Augustine Cathedral and in the afternoon, the procession from Carmel Church in Barangay Carmen to the Cathedral will commence.