23 Jun

CDO Archbishop Releases Memo vs Priest Who Got Suspended For Trying To Have Civil Marriage

Mga higala! Archbishop Jose Cabantan of the Archdiocese of Cagayan de Oro has released a memo yesterday, June 23, 2022, about a priest who got suspended for trying to contract a civil marriage!

Cabantan disclosed in the memo that he has received reports that the said priest, Fr. Melvin Clapano, is being invited to celebrate mass and officiate blessing ceremonies within the city.

In regards to this, he is now urging the public to refrain from inviting him to the said activities since he incurred a latae sententiae suspension due to the mentioned offense:
Canon 1394 §1—a cleric who attempts marriage incurs automatic suspension
Canon 194 §1—a cleric who attempts marriage ipso facto loses any ecclesiastical office he may have
ICYDK, only the Vatican can lift this suspension.
For more details: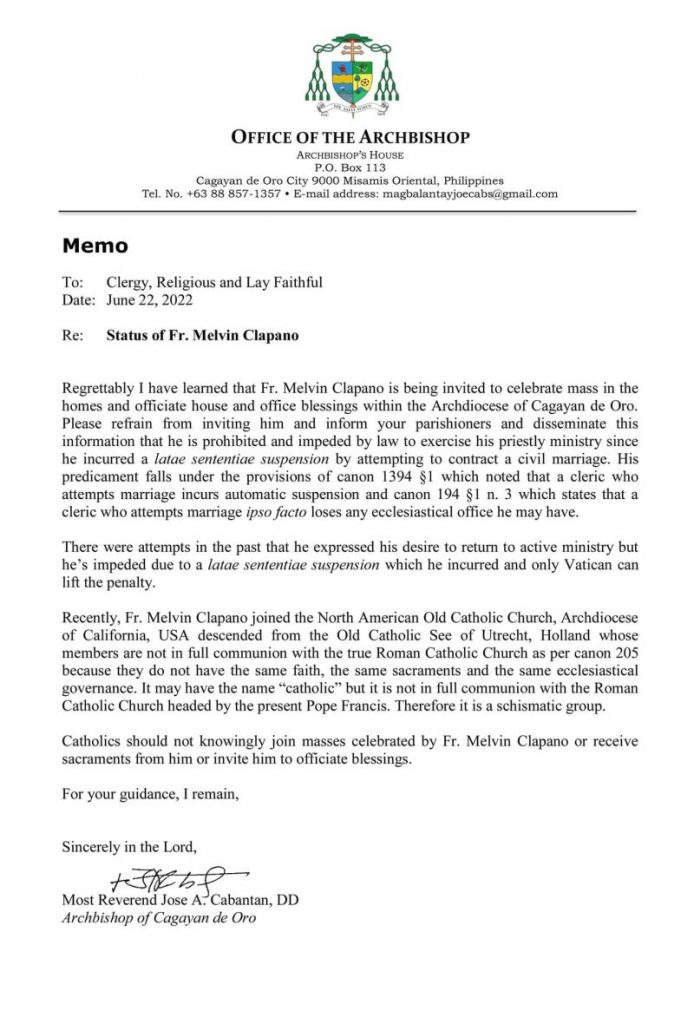 Source: Archdiocese of Cagayan de Oro