09 Jun

CDO Dance Crew to Represent the Philippines in a HipHop Streetdance Competition in Australia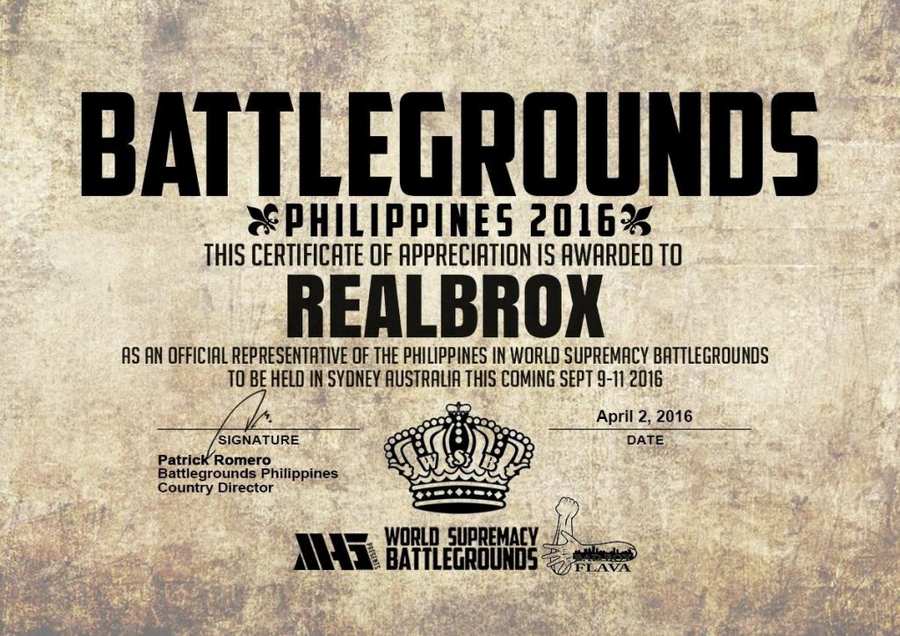 To represent the Philippines in the upcoming "World Supremacy Battlegrounds" HipHop Streetdance Competition to be held in Sydney, Australia is REALBROX, a new dance crew from Cagayan de Oro.
The name RealBrox was coined from combining the words "real" which translates to "tunay", and "brox" which means "kapatiran".
The group was formed and established last January 4, 2016 with some of the members coming from Urban Myx OG's. The recruitment of the former Urban Myx OG's to RealBrox was for the purpose of creating a new dance group. And their goal? To bring the name of the Philippines in various dance competitions in other countries where they can showcase their passion through dancing and expose the group's perspective new way of dancing.
RealBrox got their ticket to the World Supremacy Battlegrounds when they qualified for the national finals held last April 3, 2016 at Almendras Gym, Davao City. The said grand competition will be on September 9-11, 2016.
They might have qualified for the competition but currently, they are needing financial assistance of at least P60,000 per member.
The group have planned to run a fundraising for those who are willing to help the crew. Their objective is to raise P60,000 each of the eight members with a total amount of P480,000 which is for the group members' passports, Visa and two-way ticket fares from CDO-Manila and Manila-Sydney purposes. And performing their masterpiece during the competition and winning the title are their main objectives.
Some of the achievements attained by RealBrox's previous crew were winning (CHAMPION) Visayas/Mindanao HipHop Dance Battle 2012 held last August 12, 2012 in Almendras Gym, Davao City, and placing 4th in Singapore Dance Delight Volume 2 held at Khallang Theater, Singapore last March 17, 2012.