24 Jul

CDO Disinfection Teams Assure Cleanliness in City Isolation Units and Other Facilities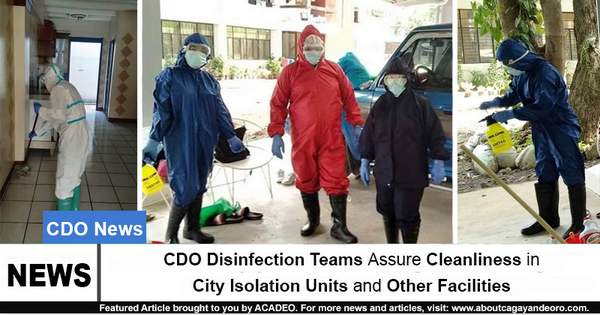 Mga higala! Under the supervision of Engr. Allan Villalba of the Logistics Cluster, the city disinfection teams assured that isolation units in the city are thoroughly cleaned and safe, as well as holding/processing areas, swabbing areas, and ports of entry. An effort to prevent the spread of the coronavirus disease 2019 (COVID-19).
Villalba added that employees from the different departments of the City Hall are tirelessly working as volunteers, becoming members of the disinfection teams.
While they possessed varied professions, they have practiced the proper way of disinfecting rooms and public places to keep LSIs/ROFs from getting infected with the virus.