04 Oct

CDO City Health Office Establish Barangay Dengue Brigade to Stop Dengue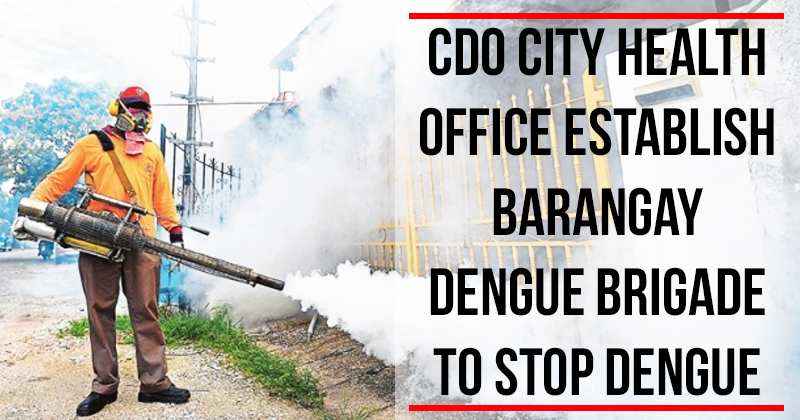 The city council urged the City Health Office in cooperation with the barangays to intensify its operations against dengue, this is to reduce the growing number of dengue cases in Cagayan de Oro City.
The Committee on Health, Sanitation and Health Insurance discussed with Dr. Fe Bongcas and Ramon Bautista both from City Health Office and Dr. William Bernardo of City Health Insurance Office regarding the anti-dengue task force of the City Health Office.
Chair of the committee, Councilor Maria Lourdes Gaane urged the matter to the body after receiving reports concerning the increasing number of patients in the city.
Compared to last year, the dengue cases are indeed increasing as confirmed by Dr. Bongcas.
She added that about 1,455 cases were reported since September 2016, based on statistics reports. Four deaths were reported due to dengue.
Aside from posting stickers on PUJs (Public Utility Jeepney), orientation in several private and public schools on dengue awareness was also conducted by the CHO, Bongcas said.
The Department of Health (DOH) also provided "olyset" nets to 15 barangays who have the highest number of dengue cases.
Barangay Dengue Brigade
Barangay Dengue Brigade, a task force of each barangay in cooperation with the City Health Office was formed, Dr. Bongcas said during the meeting.
Chairman of the task force was headed by the barangay chair, City Health Office, barangay health workers, purok leaders, academe and NGOs as members are part of this task force.
Staff from the CHO-Sanitation Division conducts visitations every Saturday and Sunday to provide orientation and guides the conduct of regular clean-up drive.
To strengthen the implementation of the brigade, Councilor Gaane encouraged the barangays to participate and cooperate for the safety of everyone.
News Source: Philippine Information Agency