13 Jan

CDO Gov't Reminds PWDs & Senior Citizens To Get ID & Be Included In List For COVID-19 Vaccine

Mga higala! The City Government of Cagayan de Oro is now reminding persons with disabilities (PWDs) and senior citizens to register and get their respective identification cards (ID)!

This is because those who registered will be included in the city's prioritization for the COVID-19 vaccination program, together with healthcare workers and frontliners, vulnerable citizens, and poor communities.
BTW, you can just register for these IDs online to avoid physically visiting the City Hall. See the images and links below:
PWD ID– http://services.cagayandeoro.gov.ph/pwd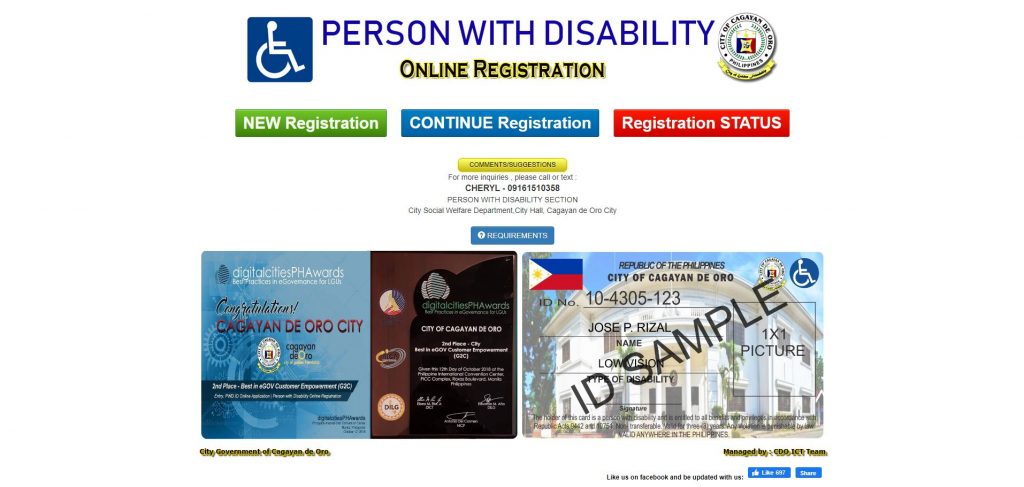 SENIOR CITIZEN ID– http://services.cagayandeoro.gov.ph/scid