22 Jul

CDO Health Office Records 53% Drop in Dengue Cases This 2020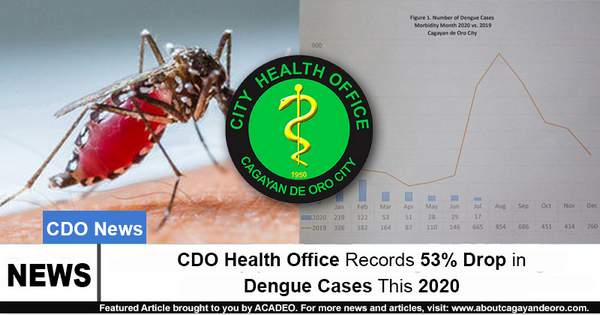 Mga higala! The City Health Office (CHO) of Cagayan de Oro is now asking the public to cooperate in repressing dengue, through efforts in maintaining cleanliness in our respective surroundings.
Based on the data from the CHO, there were 502 dengue cases recorded since the month of January up to the present. When compared to the last year's data with figures of 1,015, there is an observed drop of 53%.
City Epidemiologist Dr. Teodulfo Joselito Retuya Jr urged the public to be cautious now that the rainy season has returned. Also, he added that it's best to remember the following 4S:
Search and destroy mosquito breeding nests
Self-protection measures
Seek early consultation
Support of fogging in places with high dengue cases