30 Nov

CDO Health Office Urges Carolers To Get Vaccinated First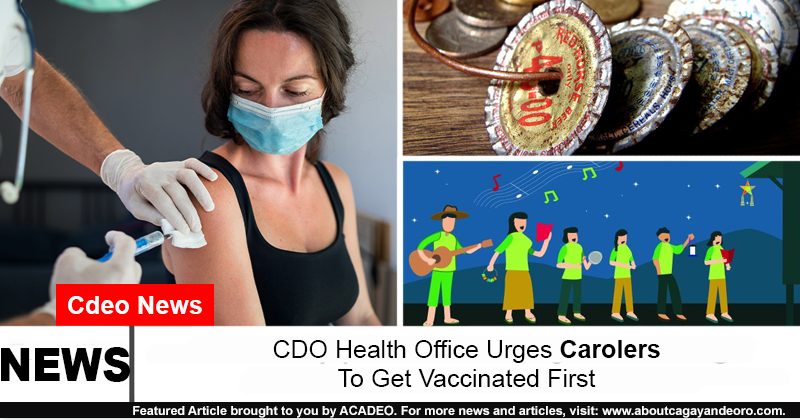 Mga higala! The City Health Office (CHO) is now advising carolers in Cagayan de Or City to at least get their primary vaccine shots first!
According to CHO's Dr. Teodulfo Joselito Retuya, they won't prohibit people from caroling, however, those who want to do so should get vaccinated to protect themselves and others.
Check out the recommended vaccination levels for various age groups below:
5-11 years old: at least the 2 primary vaccine doses
11-17 years old: at least until their first booster shot
18 years old and above: complete vaccination with boosters
ICYDK, Cagayan de Oro has secured a 43.85% first booster dose coverage as of November 27, 2022.
For more details: