29 Nov

CDO Mayor will represent the Philippines in a New York conference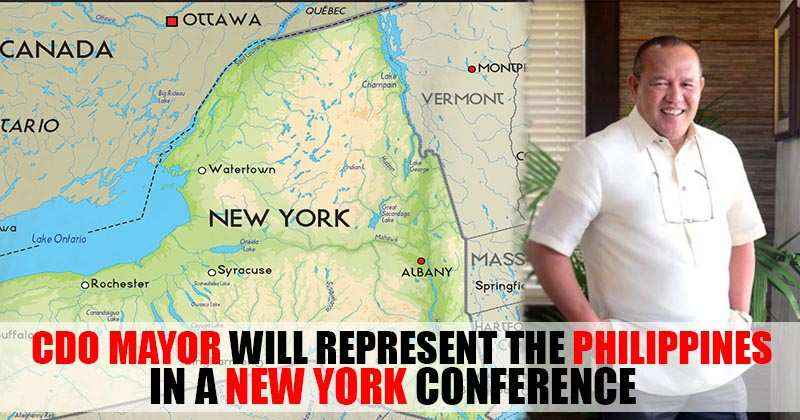 In a report by Sun.Star, November 29, 2016, Tuesday, the city mayor of Cagayan de Oro will leave for New York as the Philippines representative to a conference sponsored by The New York Academy of Sciences that will tackle about early childhood development (ECD).
The said conference is aimed at building a global collaborative network of cities that are committed to developing innovative, evidence-based, effective, and scalable programs for young children as guided by the United Nations' Sustainable Development Goals.
City Mayor Oscar Moreno is among the 41 civic officials from 13 cities worldwide that will be attending the event called "Global Compact on Early Childhood Development: Cities Meeting" to be held come November 30 to December 1 at the Academy Sciences Conference Center.
It is being expected that along with other officials attending the conference, Moreno will be sharing experiences regarding the development of urban ECD programs in cities such as programs for creation of family centers, maternal health, and nutrition and parenting, and increase the child-friendliness of social services, public spaces, and justice systems, and among others.
Vice Mayor Rainier Joaquin Uy will serve as the city mayor and City Councilor Zaldy Ocon as vice-mayor temporarily while Moreno is away.

Currently, Cagayan de Oro City has hired a total of 86 child development teachers trained to teach 3-5 year-old kids in pre-school equipped with new tools and learning techniques from the city's 196 Child Development Centers.
Source: Sun.Star