14 Aug

CDO Mayor to Help Iligan City Deal with Recent Surge in Local COVID-19 Cases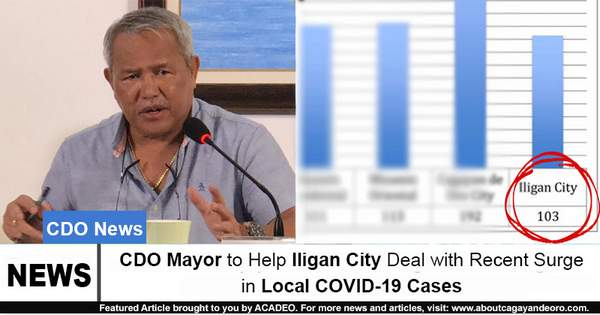 Due to the recent increase of local COVID-19 cases in Iligan City, Cagayan de Oro Mayor Oscar Moreno announced that his administration will be doing what they can to help.
"Ang problema nyo, problema sad namo. We are in this boat together. Magtinabangay kita," said Moreno.
Based on the data coming from the Department of Health (DOH-10), there are 22 latest local COVID-19 cases in the region and 13 of these are from Iligan City while 9 are from Lanao del Norte.
It is by far the most cases recorded in Northern Mindanao for the past 5 months.
Currently, the Northern Mindanao Medical Center (NMMC) has 12 intensive care units (ICUs), 12 mechanical ventilators, and 25 isolation units.