02 Dec

CDO's Mercedes Bakery Announces Closure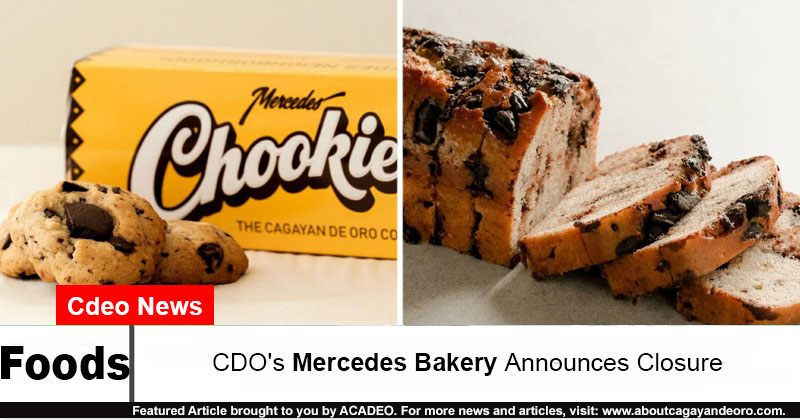 Mga higala! Mercedes Bakery, a beloved Kagay-anon bakeshop known for its famous specialties like Monkey Bars, Pineapple Crumble, Chookies, and more, has sadly announced its upcoming closure this January 2, 2021!
This bakery has been serving Kagay-anons with their delicious goodies for the past 13 years and has been a part of many of our lives.
(Unfortunately, like most local businesses in Cagayan de Oro and in the country, Mercedes Bakery has also been affected by the current pandemic.)
But don't worry, there's still time to enjoy their treats higala! Mark your calendars because they'll be having a "farewell sale" starting December 12, 2020.
For more updates and details, follow their Facebook page: