04 Jan

CDO Now Accepting Business Permit Applications & Renewal

Mga higala! The Cagayan de Oro City Government officially started accepting business permit applications and renewals yesterday, January 3, 2023!

If you're an existing permit holder, you should renew by January 20 to avoid paying a surcharge or penalty.

BTW, the public is being urged to use the online portal of the City Treasurer when applying for or renewing business permits to avoid hassle:

citytreasurer.cagayandeoro.gov.ph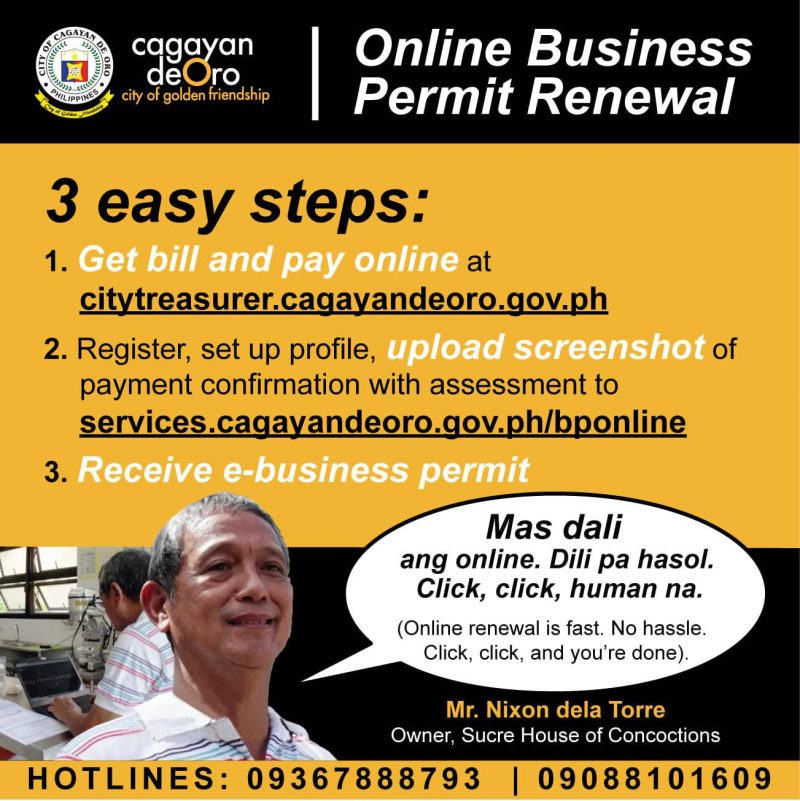 If physical visits can't be avoided, below are the steps:
NEW APPLICATIONS
Apply at the Business One-Stop Shop (BOSS) of the City Finance Department.
Then, they will have to wait for three days to a week for the release of the billing from the City Treasurer's Office.
After payment, new applicants will receive their business permits at the City Tourism Hall.
RENEWAL
Process tax assessment and billing at the kiosk in the City Treasurer's Office.
Conduct over-the-counter payments at the teller.

Proceed to the City Tourism Hall for processing and release of their renewed business permits.
For more details: