05 May

CDO Now Almost COVID-Free: Below 10 Active Cases

Mga higala! Cagayan de Oro is now almost free from confirmed COVID-19 cases!

According to Cagayan de Oro City Philippines, as of May 4, 2022, the city only has 6 active cases.

Multiple days with 0 new cases were even recorded at the end of April and the start of May.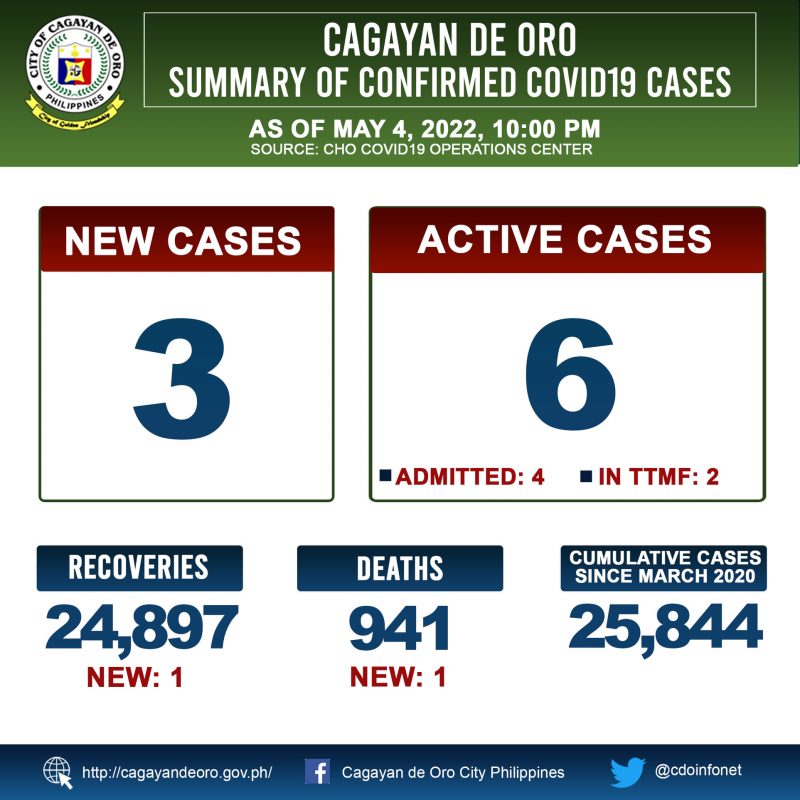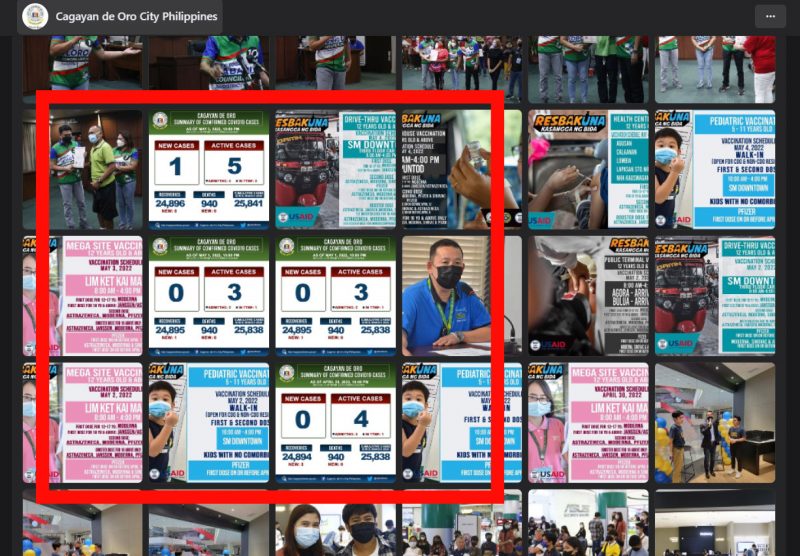 Moreover, over 1.2 million Kagay-anons have been vaccinated against the coronavirus disease.
Wow! (Pero ayaw gihapon ug kumpyansa higala ha! Labi na karong election.
Don't forget to follow health protocols while casting your votes.)
For more details:
Related articles: