26 Oct

CDO Has Now Administered Over 500,000 Vaccines vs COVID-19
[UPDATED]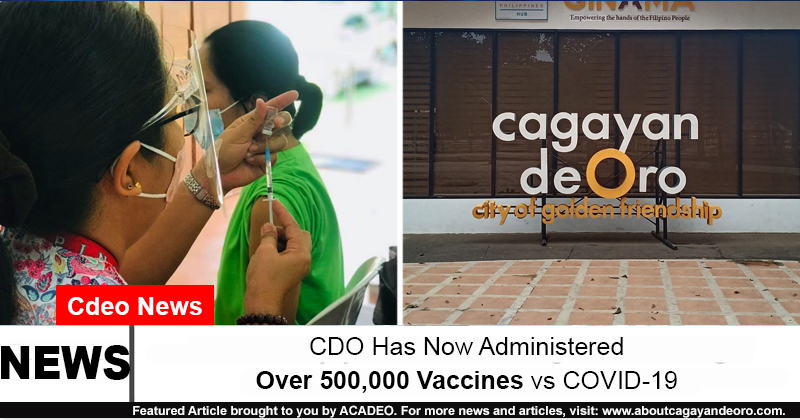 Mga higala! Cagayan de Oro City and its hardworking health personnel have successfully administered over 500,000 vaccine doses against COVID-19!
According to a post by Cagayan de Oro City Philippines, a total of 295,108 of the 1st dose and 209,909 of the 2nd dose were administered, as of October 24, 2021.
This is such amazing progress for CDO and a big contribution in helping stop the pandemic higala!
Dawbi, vaccinated naba ka?
For updates and more details: