08 Mar

CDO Police Warns Public vs Scammers Who Are Using Names Of Local Politicians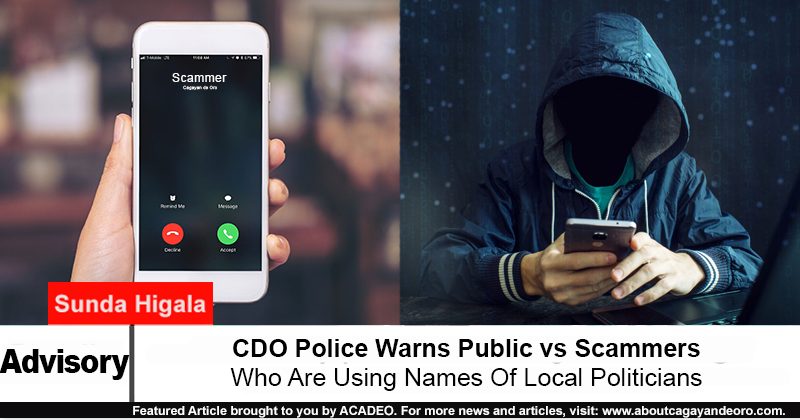 Mga higala! The Cagayan de Oro City Police Office (COCPO) is now warning the public against unscrupulous individuals who are using the names of local politicians to scam people!
According to their recent post, a concerned citizen has recently reported that someone called their establishment and pretended to be Mayor Oscar Moreno.
The caller then tried to book an order of food and drinks for an alleged event.
However, when the said complainant asked the caller/scammer why he was using Mayor Moreno's name he immediately dropped the call.
(Below is the scammer's number: 09652867841)
Due to this incident, the COCPO is now urging the restaurants, hotels, etc. and the public to be extra careful in situations like this.
Beware of this modus operandi higala!
For more details: