17 Aug

CDO To Resume Cockfighting Operations: Only Vaccinated People Allowed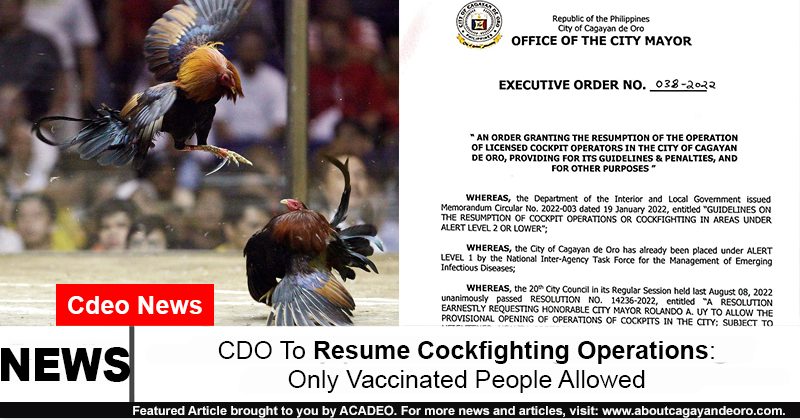 Mga higala! Mayor Klarex Uy has issued an order granting the resumption of licensed COCKFIGHTING operations in Cagayan de Oro City!
This is in response to the recent request of the City Council (Resolution No. 14236-2022).
However, with this executive order, the following guidelines and conditions must be followed by cockfighting operators and participants:
Cockpit operators must develop and use a mode of cashless transaction
Only vaccinated individuals (with booster shots) will be allowed inside cockpits
Those who want to enter must present their booster shot vaccination cards
Employees, participants, etc. must always wear face masks
Physical distancing must be observed
No minor children are allowed inside cockfighting arenas
and more!
Any violation of the guidelines and conditions above will be grounds for immediate revocation or cancellation of a cockfighting arena's business permit higala!
Dawbi, uyon ba ka sa pagbalik sa face-to-face nga sabong?
For more details: