09 Feb

Cebu Hotel Offers Paid "Heartbreak Leaves" To Employees

Mga higala! The Cebu Century Plaza Hotel in Cebu City, Philippines, has recently gained attention on social media for offering 5 paid leaves for its broken-hearted employees!

The said heartbreak leaves initiative is the hotel's way of helping their workers recover from breakups and more.

This can even be availed every year, as long as the concerned worker is dealing with a different ex-lover.

"Dili lalim ang mabiyaan! At least maka tabang sa pag move-on!", said the hotel on their official Facebook page: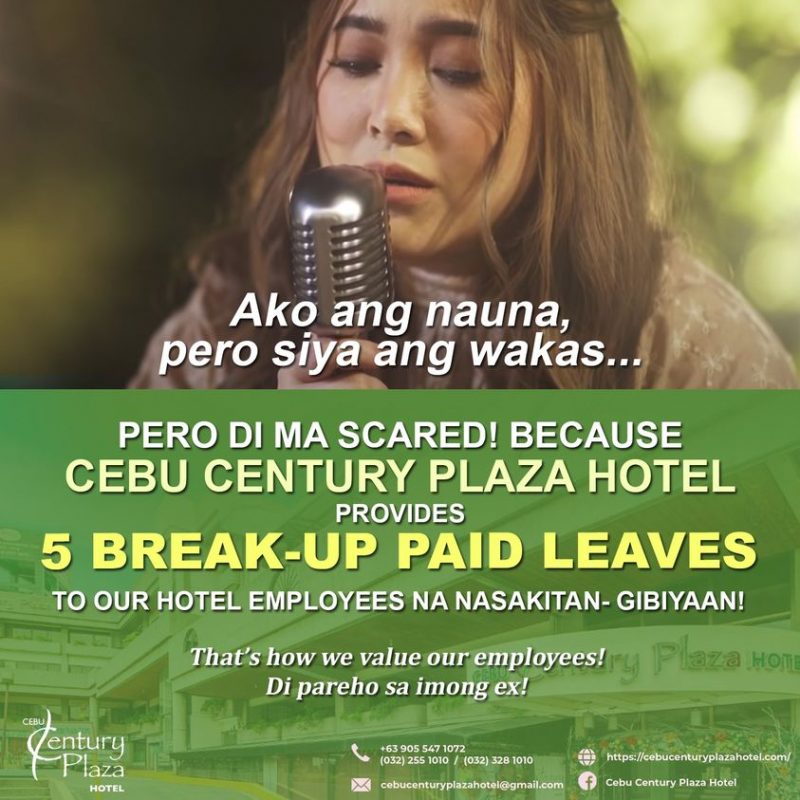 Both probationary and regular employees are eligible for this heartbreak leave daw higala!