16 Aug

Cebu Pacific Going Stronger: Passenger Revenue up by 11% in the First Half of 2016

On August 15, Monday, the Cebu Air Incorporated told the Philippine Stock Exchange (PSE) that their passenger revenue has skyrocketed by P8 billion in the first 6 months of the year, having a total of P25 billion or an 11% increase compared to last year, after it carried over 10 million passengers.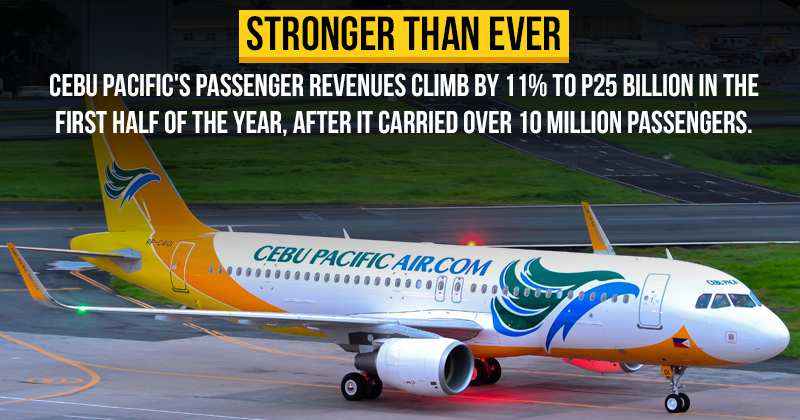 It is a very high increase compared to the previous record of P5 billion in the same period last year.
During the regulatory filing, Cebu Pacific vice president for corporate affairs JR Mantaring said, "Our strong operating and financial performance attest to the ever-growing number of air travelers and communities we serve, via approximately 2,400 weekly flights out of Cebu Pacific's 6 strategic hubs nationwide."
Cebu Pacific stated that the improved online booking system helped them to boost their revenue.
Mantaring said, "We are optimistic that with the support of relevant government and airport authorities, we can continue contributing to the progression of air transport services in the country."
Currently, Cebu Pacific has flights from 100 different routes in 36 domestic areas and 30 international destinations within Asia, Australia, the Middle East, and USA.
Cebu pacific boasts their 37 planes comprised of 7 Airbus A319, 36 Airbus A320, 6 Airbus A330, and 8 ATR 72-500 aircraft.