29 Mar

CHED Allows XU & Liceo To Conduct Face-To-Face Classes For 2nd Sem Of AY 2020-2021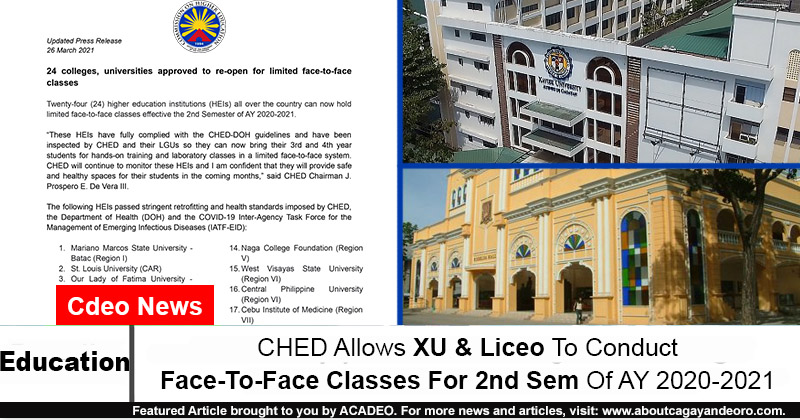 Mga higala! The Commission on Higher Education (CHED) has allowed 24 higher education institutions (HEIs) all over the Philippines to hold limited face-to-face classes for the 2nd Semester of AY 2020-2021!
This includes the Xavier University (XU) and the Liceo de Cagayan University of Region 10.
The said face-to-face classes will be prioritized for the following health-related degree programs:
Medicine
Nursing
Medical Technology/Medical Laboratory Science
Physical Therapy
Midwifery
Public Health
This decision aims to:
to enable students to achieve key learning outcomes on specialized laboratory courses and hospital-based clinical clerkship/internship/practicum and
to provide additional manpower to the country's health system
Below is the full list of schools:
For more details, read the full press release: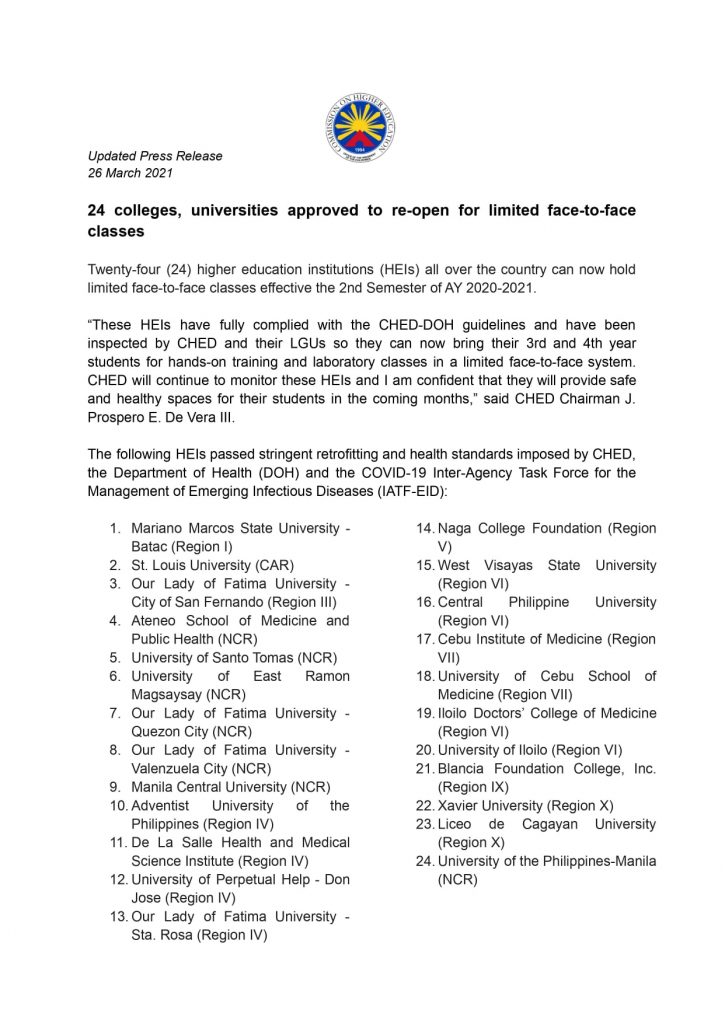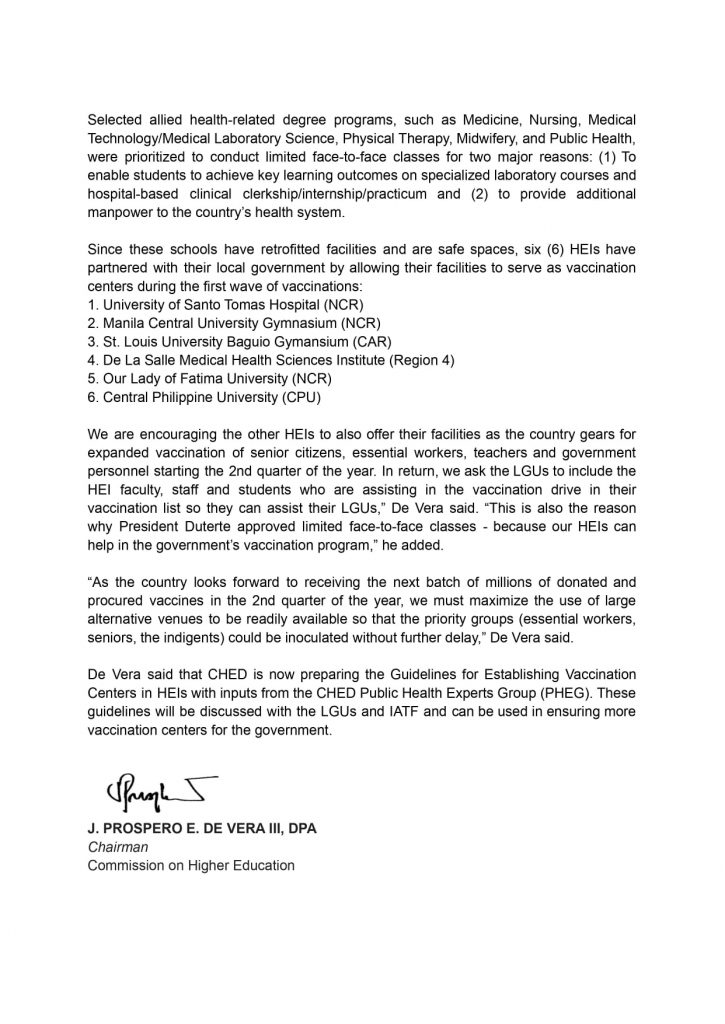 Watch out for updates!