12 Oct

Chez Marie Bar Café and Restaurant: Serving the Best French-Italian and Fusion Cuisine in Cagayan de Oro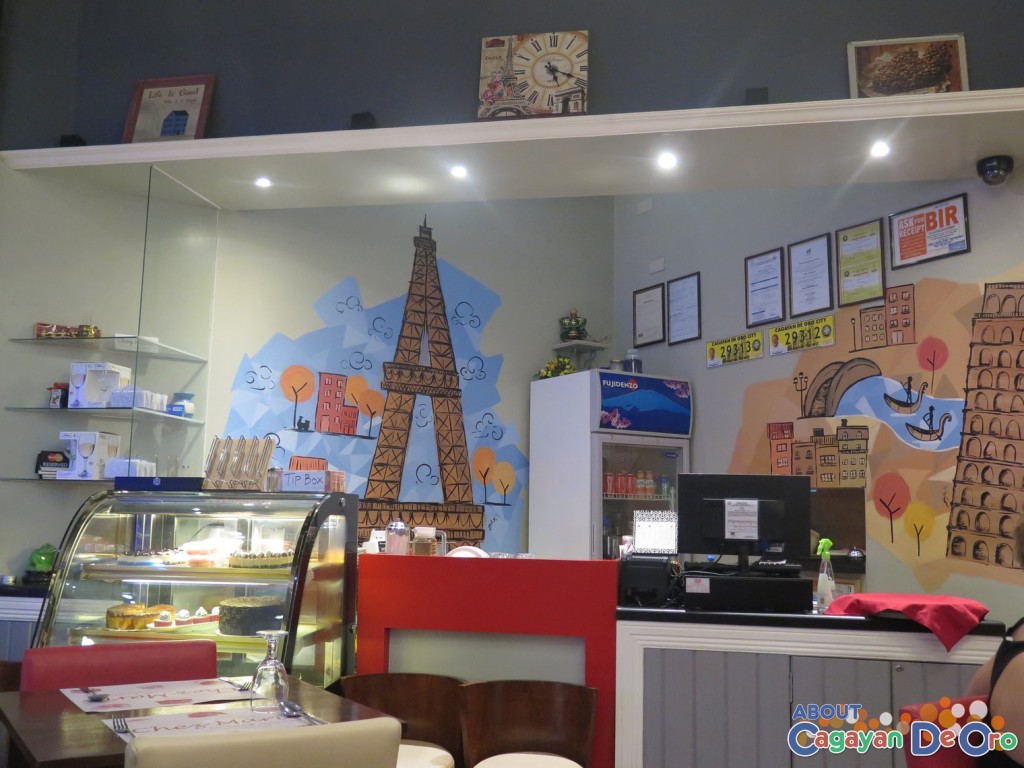 Have you ever watched movies where the setting is in a French city? Have you ever observed those scenes inside the quaint, classy, and very comfortable French restaurants or coffee cafes? Would you believe us if we tell you there's one right here in Cagayan de Oro City?
It's even got a French name, Chez Marie (pronounced as "Shey"), even if the amazing food they serve is a fusion of French-Italian with a little Filipino thrown in, but only a little. Let's just say that if your mother was French or Italian and she did some home cooking, that's the food that you'll get from Chez Marie. And the desserts are awesomely delicious as well.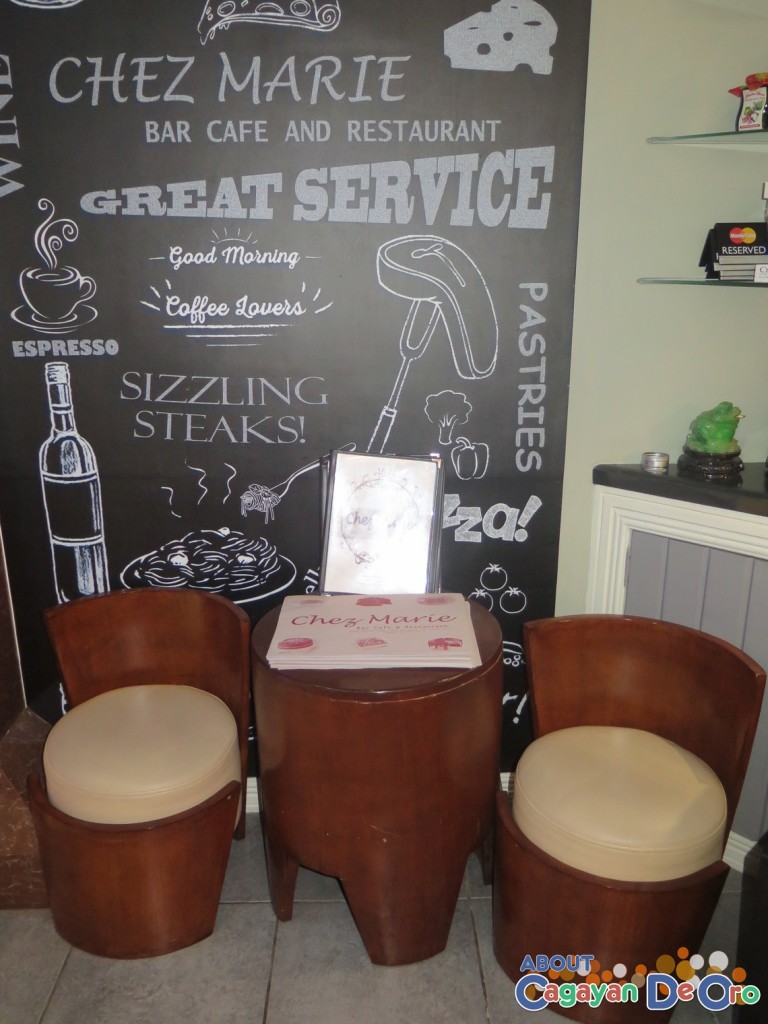 Chez Marie Bar Café and Restaurant opened their doors only last December of 2014. The restaurant is located at the Grand Central Arcade at the corner of Archbishop Hayes and Pabayo Streets. They're open from 8:00 a.m. up to 12 midnight.
Chez Marie Best Sellers – Qui ne l'aime pas la cuisine française? (Who doesn't love French food?)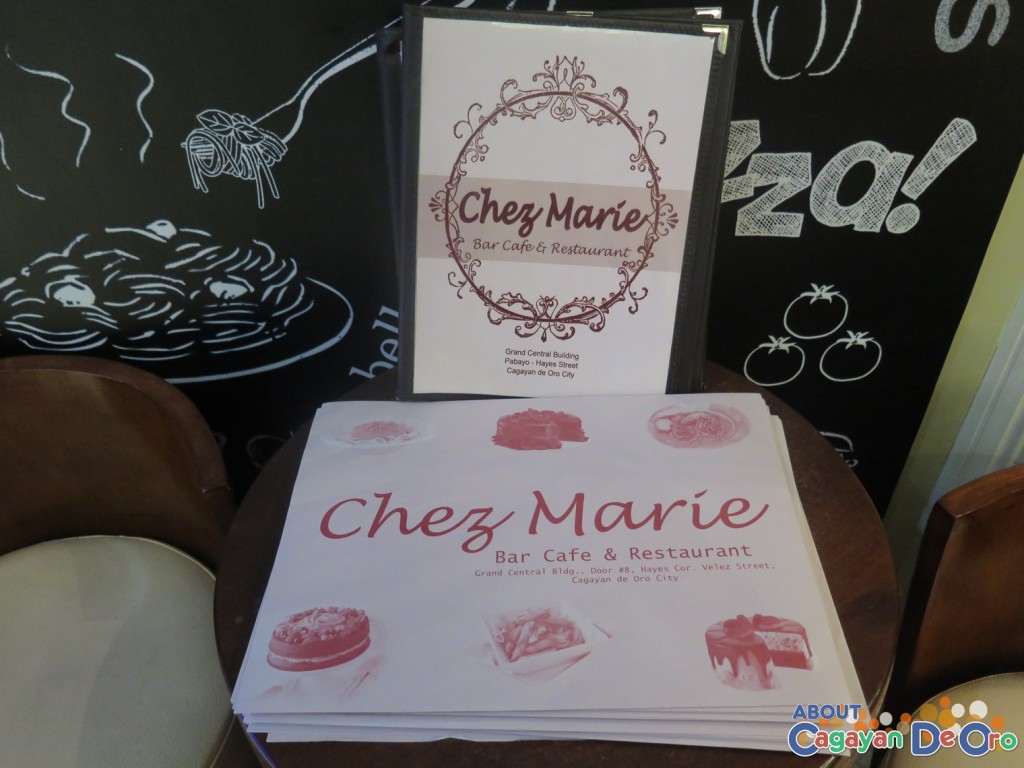 Filipinos love French and Italian food and this restaurant has some of the best in the city at very affordable prices. Affordable in the range from P99 to around P250, and even the dishes priced beyond this range is very much worth savoring.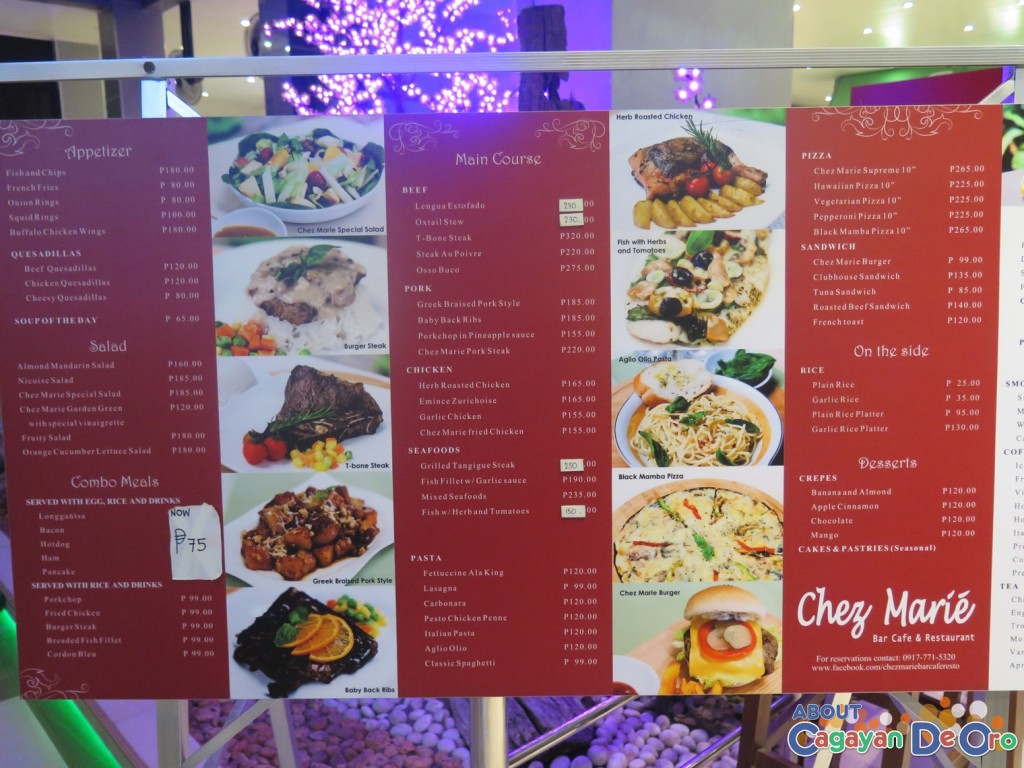 Chez Marie has an impressive lineup of appetizers, salads, main courses (divided into beef, pork, chicken, and seafoods), sandwiches, pasta, pizza, crepes, cakes, and an assortment of drinks and refreshments. They even have a great lineup of 'combo meals.' In reality, each of their dishes, desserts, and refreshments is worth savoring every time you pay them a visit.
Burger Steak
For bestsellers, their considered number one hit is the Burger Steak combo meal, a big hit for students and professionals alike, especially during lunch breaks.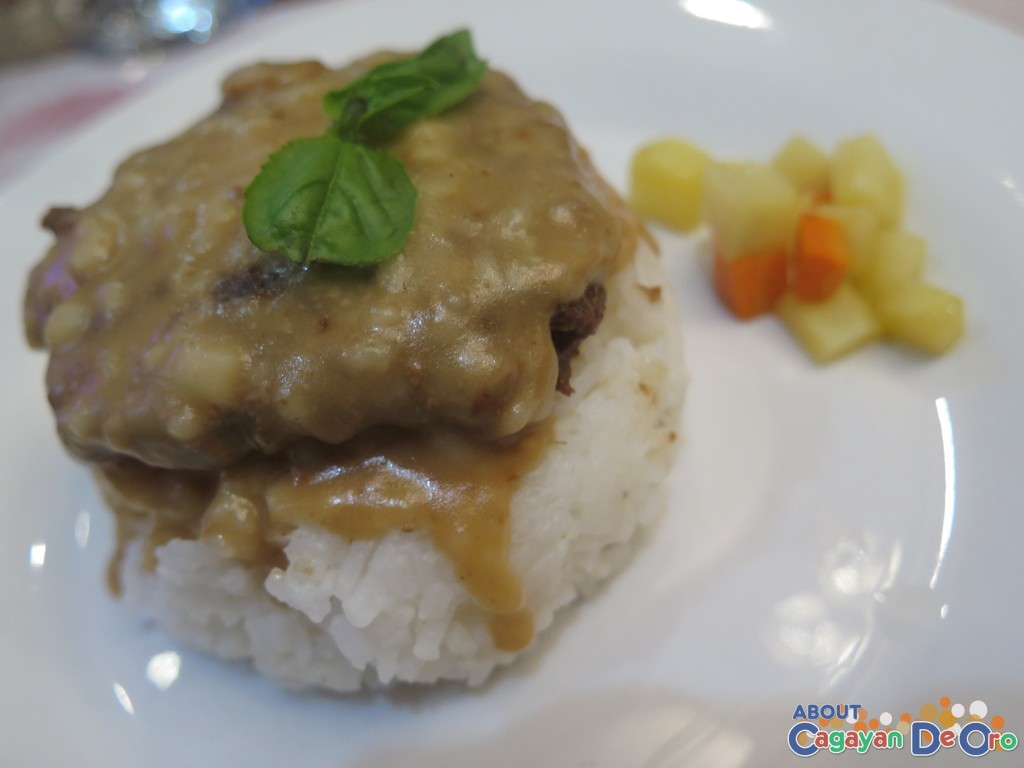 The Steak Au Poivre and Greek Braised Pork are also alternative hits. Other customer favorites are Chez Marie's Chicken and Beef Quesadillas.
Their Oxtail Stew is patterned after the Pinoy Kare-Kare but given a more "Frenchy" taste.
Another main course hit is the Herb Roasted Chicken.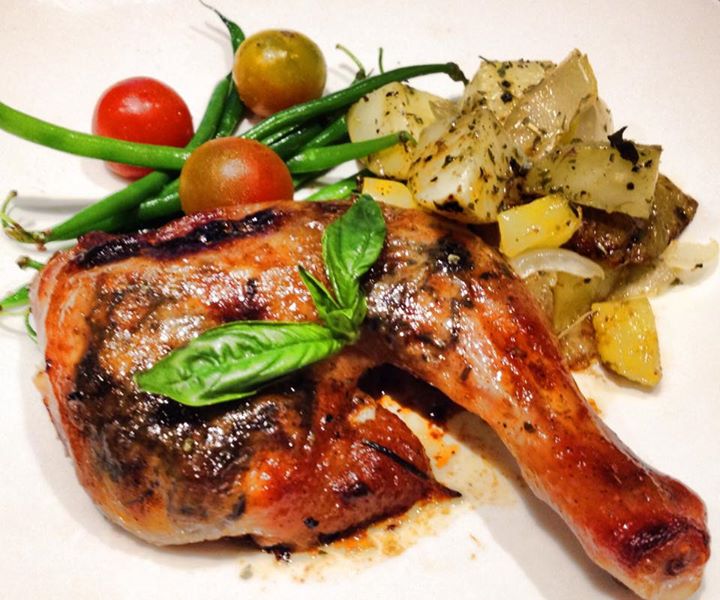 Herb Roasted Chicken
Image Source | Facebook: Chez Marie Bar Cafe Resto
The Seafood Pasta Rollups is a unique dish to try out and savor.
For pizzas, their bestseller is the homemade black crusted Black Mamba Pizza. They are the only restaurant in the city to serve this type of pizza. They also have a traditional pizza called the Chez Marie Supreme that is also a big hit.
For pastas, their bestseller is the Fettuccini Ala King and the Olio Pasta.  
For their salads, according to their customers, all their salads are bestsellers.
Bestseller desserts include the Blueberry Cheesecake, Chocolate Fondue Cheesecake, French Macaroons, and the Banana and Almond Crepe.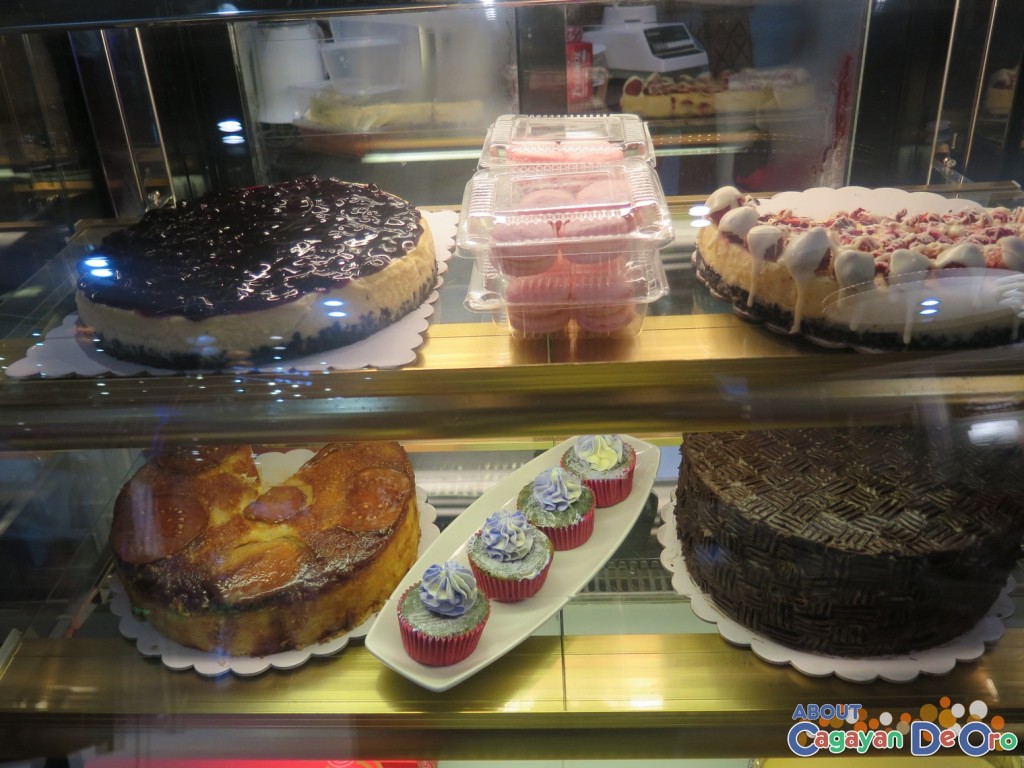 How did it all start?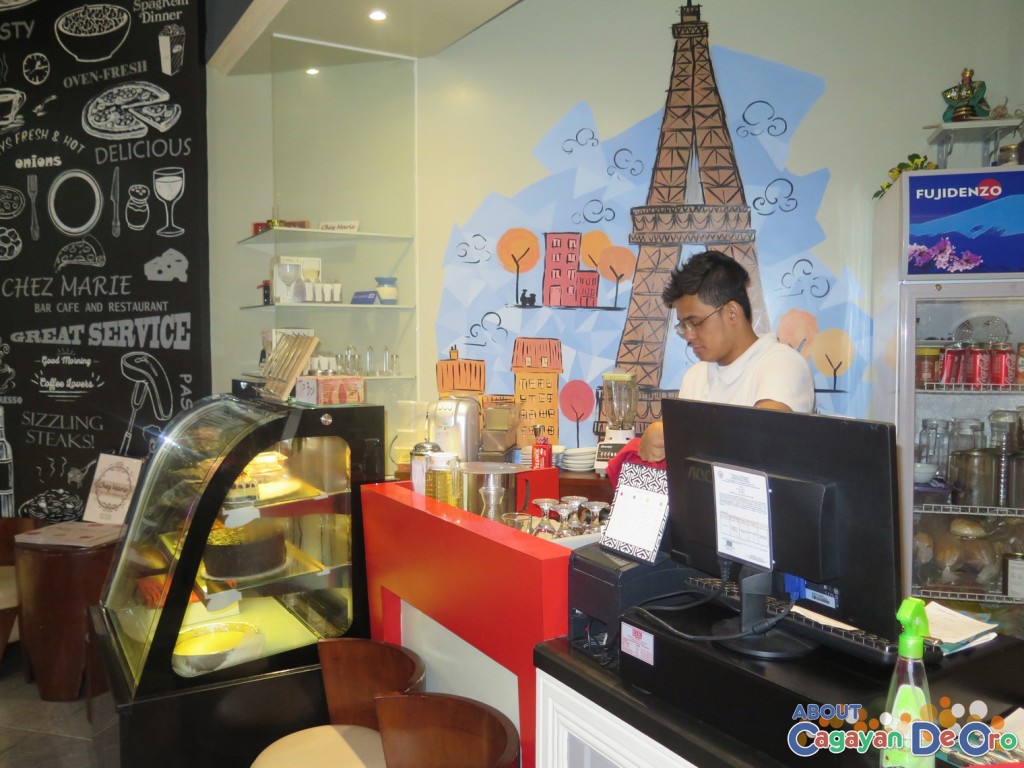 The owner, Ms. Mariebel Gargar always had a love for cooking and baking since her younger days. However, after college she went into the insurance business. Because she wanted to experience having a business, she ventured into to franchise a popcorn stall at one of the malls. Now she is the master franchisee of Dee's Gourmet Popcorn.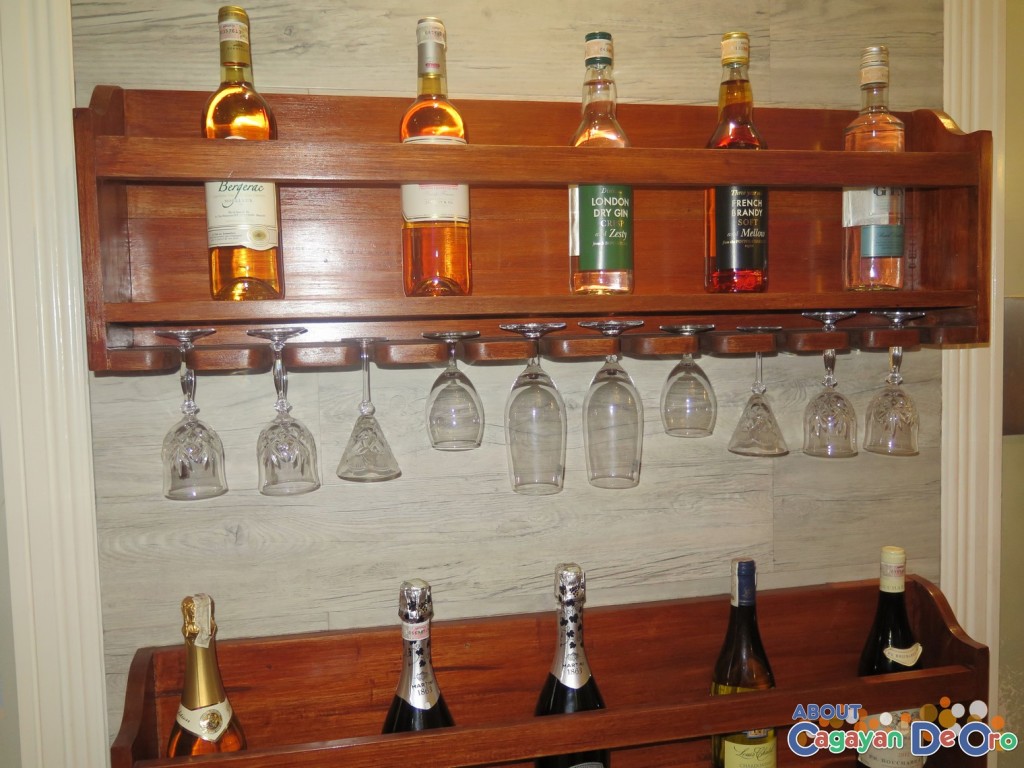 By a stroke of luck, she chanced upon the Grand Central building while it was still in its finishing stages. At first she wanted to install the popcorn franchise there, but found that the area she was eyeing was much too big to just sell popcorn.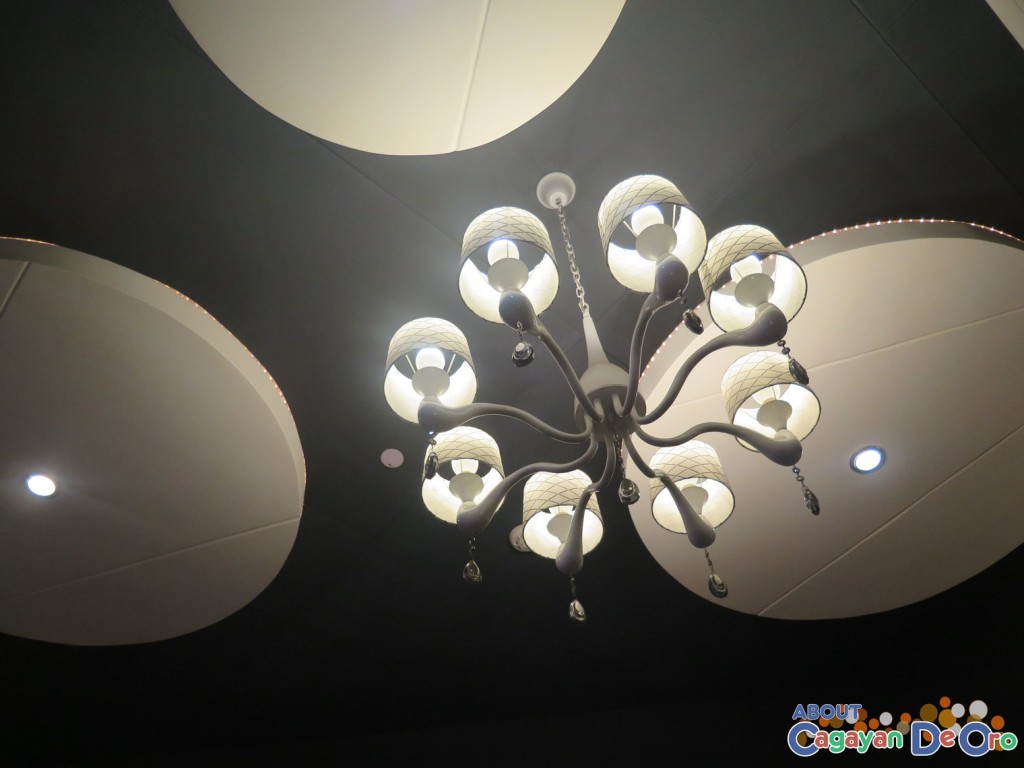 The idea struck her to somehow go back to cooking and baking and put up some sort of coffee shop or café. Eventually, she hit on the idea for a French-Italian café and restaurant. When she applied for the business at the Department of Trade and Industry (DTI), one of the friendly trade analysts there suggested that although the concept for the business centered on French and Italian cuisine, why not make is a fusion type of restaurant so that she could also serve a little bit of Filipino dishes since some Filipinos still tend to look for these.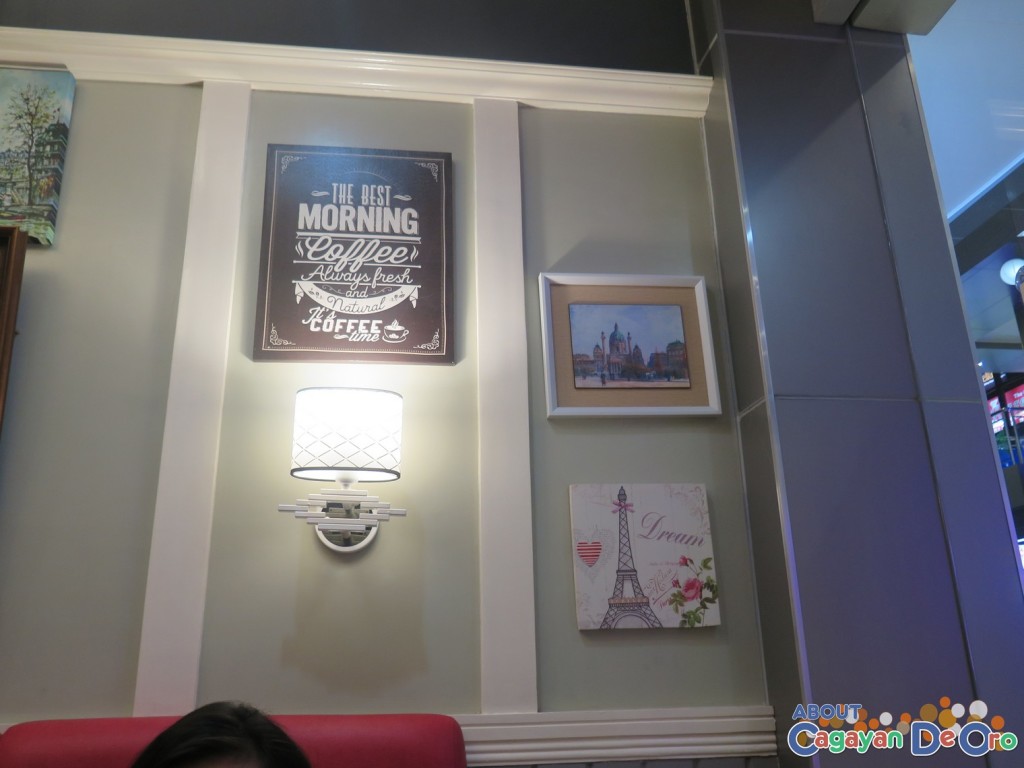 The restaurant name is derived from the French word, "Chez," which can mean "at the house of" or "at the place of." Marie is the owner's first name. So literally the name means "At The Home of Marie." Many new customers unaccustomed to French pronunciations would literally read the "chez" as it is spelled. The resto's design was done by Arch Sheila Tumulak.
Meet the Owner
Ms. Maribel Gargar is a Business Administration graduate from Xavier University-Ateneo de Cagayan and took up some short culinary courses at the Monster Kitchen, mostly about baking and pastry making. She and her husband started off in an insurance company, which is a Non-life Insurance Agency before her love for cooking took her on the path of the food service, and to Chez Marie.
If you love the food, this is because of Chef Auster Rasay, the niece of Ms. Marie … Auster is a registered nurse and a Nursing graduate from Liceo de Cagayan University, and took up her culinary arts at the Monster Kitchen after some 5 years of doing nursing work in a hospital.
Experiencing More of Chez Marie
Chez Marie has a function room on the third floor of the Grand Central that can accommodate up to 30 to 40 persons. They also have a catering service, but limit their external catering to only small functions and dessert buffets, preferring to prioritize on internal catering at their function room or in the main ground floor restaurant.
In the coming months, Ms. Marie… and Chef Auster plan to add the Italian Porchetta Boneless Lechon to the menu, hopefully in the coming months. They are still in the planning stages to set up promotions in line for the holidays to the tune of family get-together packages or small Christmas parties. Since this coming December will be their first-year anniversary, they are thinking of a small anniversary bash promo.
Most recently, the restaurant was visited by Miss Apple David of TV 5 and Aksyon TV who savored a few of their dishes and sweets. The restaurant is also a big hit with a number of foreign expats in the city who have become frequent regulars to the place.
Conclusion
As we would always mention, Kagay-anons love their food, and they love to eat out and try out various restaurants and their unique menus. Chez Marie Bar Café and Restaurant just happens to be one of those places conveniently located smack dab in the middle of the city where food connoisseurs can visit to try out all their delectable dishes, desserts, and refreshments. It will really be worth your time.