07 Jul

China Asked for Unison with the New Duterte Administration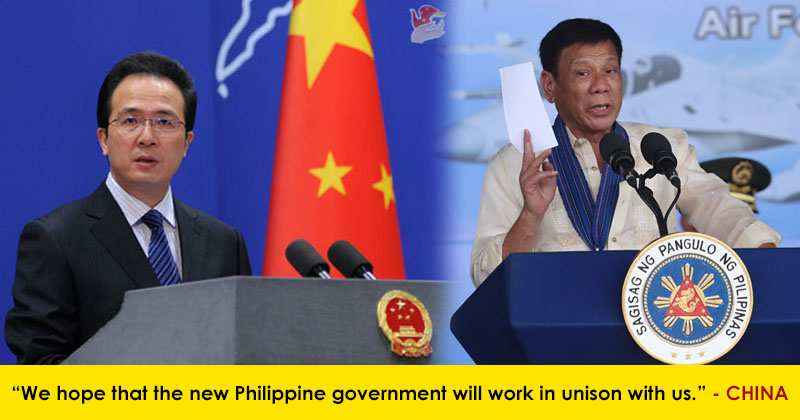 On Wednesday, July 6, China asked for unison with the new Philippine administration about the talks on the West Philippine Sea (South China Sea).
Chinese Foreign Ministry spokesman Hong Lei said, "We hope that the new Philippine government will work in unison with us, veer away from the wrong path taken by the former government, return to the right track of having dialogue and consultation with China, and make tangible efforts to improve and develop China-Philippines relations."
On Tuesday, Duterte said that he is open to talking with China about the matter. "If it is favorable to us, let's talk," he said.
Hong replied on Duterte's statement, he said, "Bilateral and friendly dialogue is the only right and viable way to properly resolve the dispute between China and the Philippines in the South China Sea."
"The South China Sea arbitration case initiated by the Philippine Aquino administration is illegal, null, and void from the outset," he also added, criticizing the Aquino administration for filing a case against China.
"China will never accept nor recognize whatever ruling the arbitral tribunal may produce. And China does not accept any proposal or action by any country based on the ruling," he concluded.