16 Aug

3 Chinese Convicts Stabbed to Death inside a Prison in Davao del Norte!

On Saturday night, August 13, three Chinese nationals who are serving double life sentences for drug offenses has been stabbed to death inside the Davao Prison and Penal Farm (DPPF) in Davao del Norte province.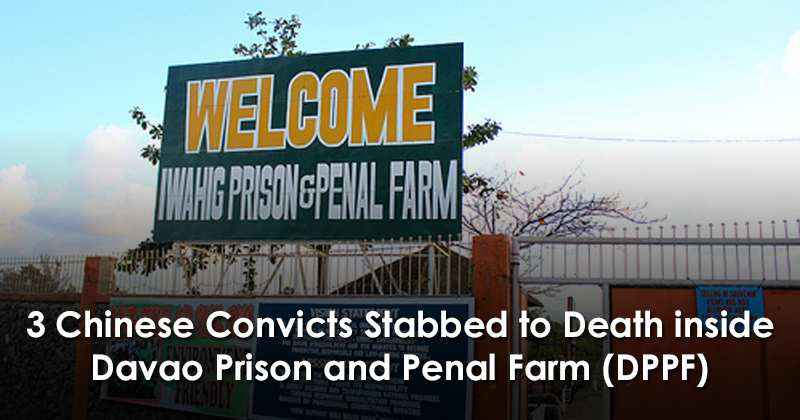 The three were identified as Chu Kin Tung, alias Tony Lim, 46; Li Lang Yang alias Jackson Li, 54; and Wong Meng Pin, alias Wang Ming Ping, 53. They are jailed after being convicted by a regional trial court for operating a drug laboratory in Parañaque City six years ago.
They were stabbed by fellow inmates Fernando Magdadaro and Leopoldo Tan Jr., both from Davao City.
Earlier that day, the Chinese convicts were transferred to Cell No. 6 after being caught of having cellphones inside the prison. The Filipinos who stabbed them has been also transferred in the same cell due to other independent reasons.
"When the victims saw the suspects, the former allegedly accused the latter of tipping off prison officials that they were concealing cell phones," said Senior Insp. Jay Nocidal, police chief of Dujali town.
It was found out that the Chinese convicts threatened the Magdadaro and Tan that their families will be killed. With this, the assailants "decided to strike first," said Nocidal.
The authorities have been able to bring the victims to the hospital, but they were pronounced as dead on arrival.