30 Oct

Chinese Investors Eyes Tagoloan As Site for Multi-billion Steel Mill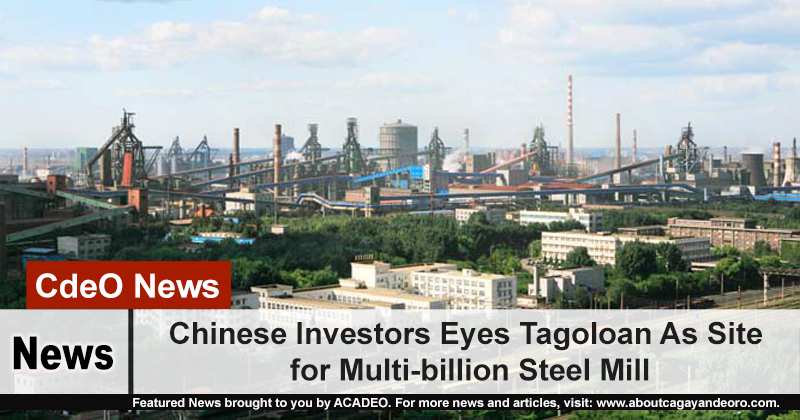 After an ocular inspection in the municipality of Tagoloan, Misamis Oriental, several Chinese businessmen are now eyeing the municipality to become a possible area of investment for Ansteel Construction Group Corporation Limited.
Misamis Oriental Provincial Government Information Officer, Nicole Managbanag, shared that Tagoloan met the basic requirements of water supply, electricity, and even the land area to become a potential area for the planned steel mill.
Ansteel Construction Group Corporation Limited is one of the biggest steel firms in China and is looking for possible sites in the Philippines particularly in Misamis Oriental, Subic, and Pampanga.
Ansteel Constructions seeks is now looking for a 300-hectare site. The corporation is now considering the Philippine Veterans Investment Development Corporation (Phividec) since it has  350 hectares of the area where the corporation can put up its still mill.
In an article from sunstar.com, the Chinese investors are also planning to build a cement plant where all the wastes from the steel mill plant will go to.
Should Tagoloan be chosen to be the new location of the planned investment, it will have a positive effect in the economy of the whole province of Misamis Oriental as it will create more job opportunities up to 50, 000 employees for the corporation.