19 Feb

CHO: Kagay-anons Still Need Face Masks After Being Vaccinated vs COVID-19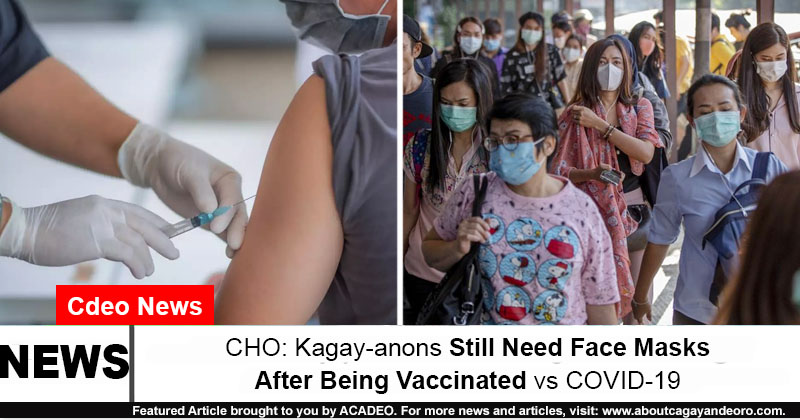 Mga higala! Kagay-anons are now being reminded that even after getting vaccinated against COVID-19, everyone should still wear face masks and face shields, observe social distancing, and follow other health safety protocols!
This was emphasized by officials from the City Health Office (CHO) and Mayor Oscar Moreno in a recent press briefing.
According to Dr. Teodulfo Joselito Retuya Jr., there is still a possibility that people who are vaccinated can still get infected with COVID-19 since it just mainly prevents the development of severe symptoms that can cause death.
A vaccinated but infected person will still then be quarantined until he or she is virus-free.
Moreover, only after "herd immunity" is achieved, which needs 65-85% of Cagayan de Oro's population to get vaccinated, can we see the beginning of the end of the COVID-19 pandemic.
For more details: