14 Nov

Christian Gesta: Painting the World With Coffee on Canvas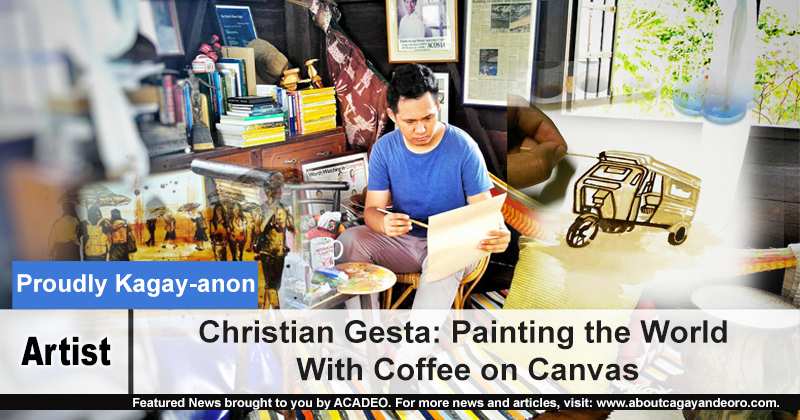 How do you like your coffee? Most of us will simply answer either with milk, cream, or sugar. However, for Kagay-anon artist Christian Benedict Gesta, he likes to have his coffee on paint canvas.
Art itself is astonishing and yes we have seen crafts created by several different artists through different mediums. But for the 25-year-old Christian, coffee is another big thing with which artists can fully have the best representations of their unique individual craft.   
Being born with visible imperfections, Christian had suffered depression and what helped him divert his attention and express his emotions is by doing sketches and painting.
His fondness for coffee painting all started when he accidentally spilled his cup of coffee on his artwork. Christian eventually see the amazing coincidence from what supposed to be a messy result. From then on, he fell in love with the idea of doing art using coffee.
In year 2016, Avida hosted Christian Gesta's exhibit of coffee paintings and before this year ends, you will get to witness another exhibit of his best artworks.  
Just look at how Christian perfectly portrayed these works of art with simplicity yet very powerful messages:
You can also spot some of his coffee painting at one of the coffee shops in the city.
You could also see some of his works by following his artwork Instagram at @coffeeartcdo