29 Nov

Christmas is Coming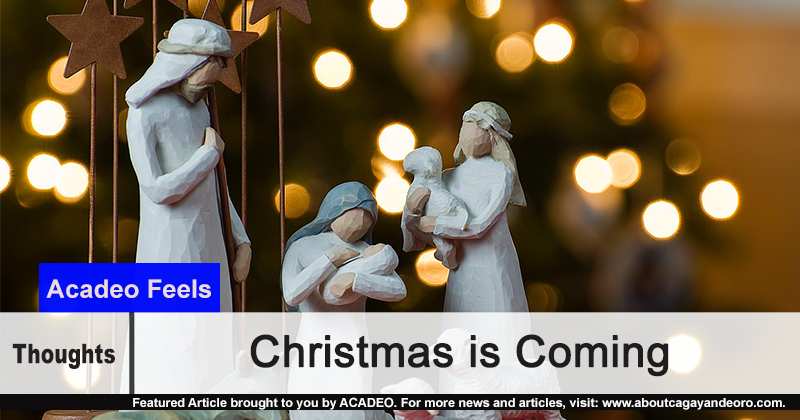 Actually, no, Christmas is already here. From the first day of the "Ber Months", we already anticipate anything that relates to the holidays. We Filipinos are the type of people who prepare early and celebrate until the last possible minute, right?
So, if someone asks you right now if you're ready for Christmas, what would be your answer?
Remember that being ready doesn't only mean decorating your homes or planning the things you want to do. Being ready for this important holiday means selflessly aiming to do what you can for your family, friends or even the people around you.
I'm not saying you only need to help others this time of the year. But instead, I want you to realize that this is one of the most important opportunities to be there for others. All of us wants to celebrate. But other people have nothing to spend or doesn't have anyone to celebrate with and most importantly, some of us can't celebrate due to the crippling loss of a loved one.
This Christmas, no matter who you are, where you live or what you do; share the blessings God gave you. Donate to the less fortunate, greet your friends, tell someone you're there for them and don't forget to show the people you love how important they are to you.