15 Dec

LOOK: Christmas Village Entry In CDO Gets Flak Online For 9/11 Reference

Mga higala! An entry for a Christmas Village contest in Cagayan de Oro City is now getting a lot of criticism online for depicting the 9/11 tragedy in New York, USA as part of their design!

This was first posted on Reddit and has now gained a lot of attention on various platforms: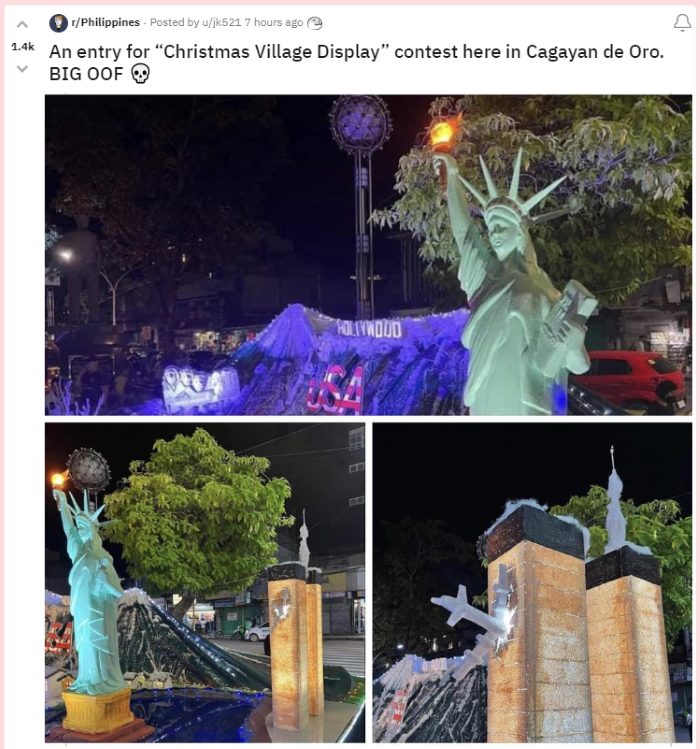 Below are some comments: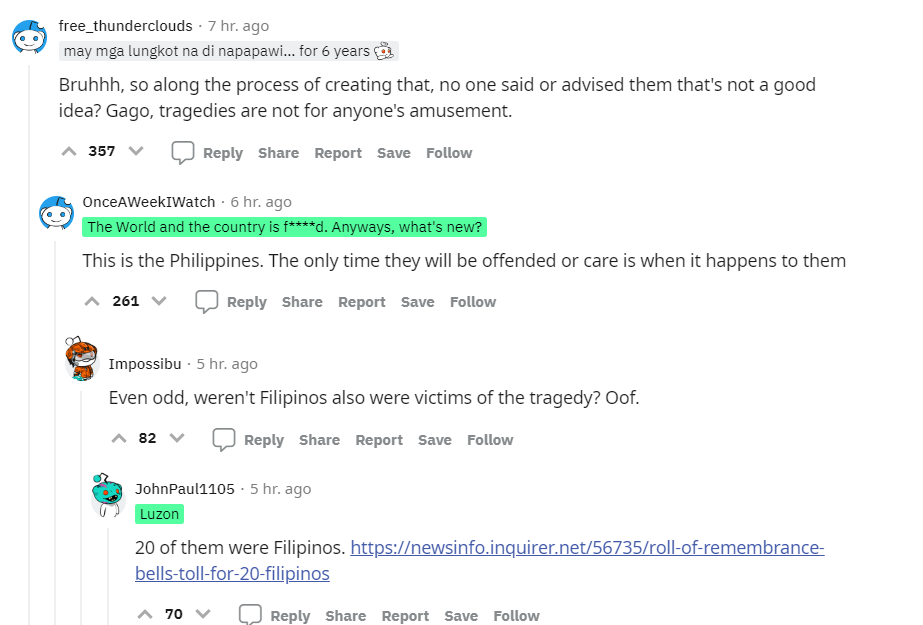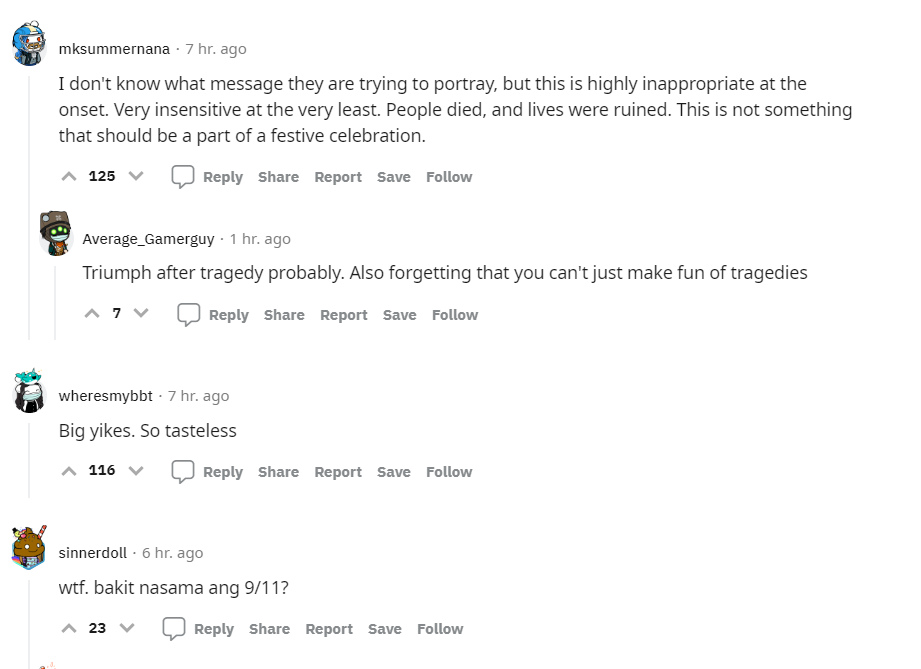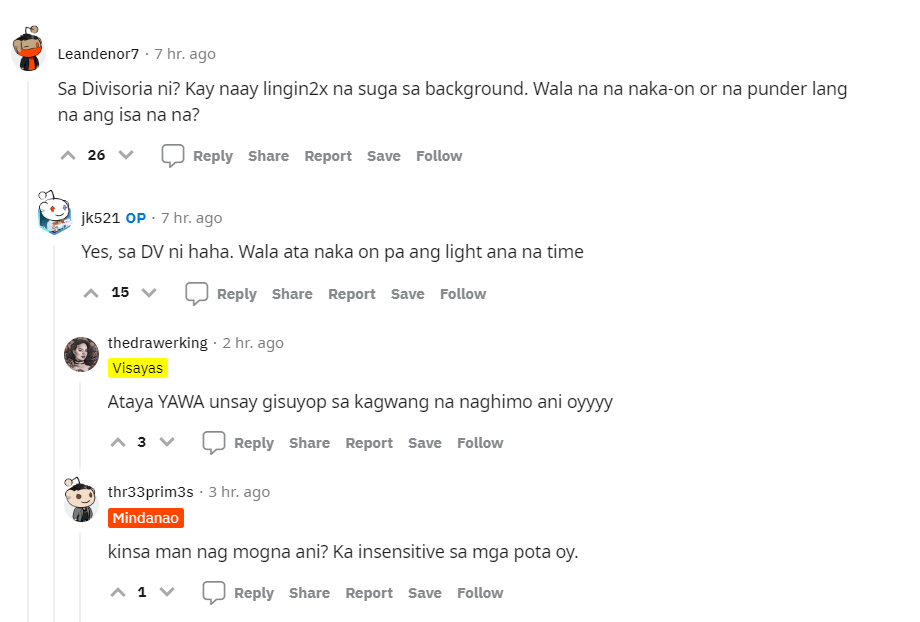 Dawbi? What do you think of this issue higala?
Was this Christmas Village entry really tasteless? Or are netizens just overreacting?