02 Aug

Churches Will Serve as Rehab Centers for Drug Dependents, Commissioned by Cagayan de Oro Archbishop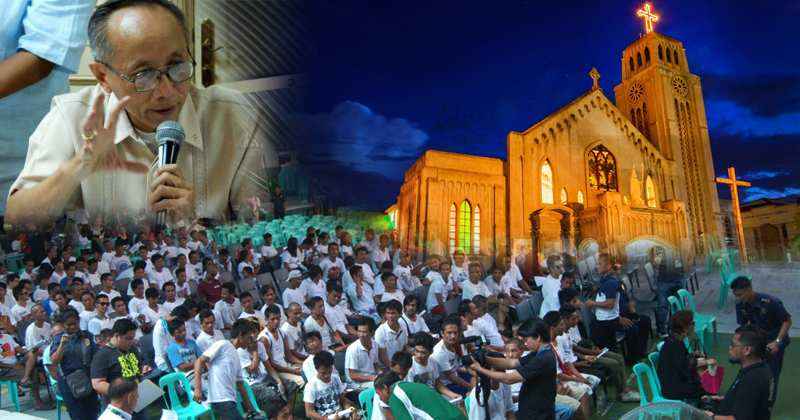 On Sunday, July 31, Cagayan de Oro Archbishop Antonio Ledesma, SJ, said in a statement that all the churches in the archdiocese will serve as centers where drug users may undergo rehabilitation.
It has been decided that churches in Misamis Oriental and Camiguin area will open its doors to drugs users and pushers who are willing to be rehabilitated.
This decision has been made after the priests met with local welfare officers, discussing the country's lack of rehabilitation centers to cater the drug personalities that wants to be rehabbed.
Ledesma said, "These drug dependents desperately need help and if they are willing, the Church will help to give them a chance to change themselves."
The Church is concerned about the growing number of drug-related deaths after President Rodrigo Duterte started its campaign against illegal drugs, "Operation TokHang."
According to the Philippine National Police in Region 10, there are around 50,000 surrenderees who have submitted themselves to the authority since the President's campaign in July this year.
"The screening and monitor would also ensure that those alleged drug users and pushers are indeed real drug dealers and are not those included "lang sa listahan," said Ledesma.
Ledesma assured the people in Cagayan de Oro City that the Department of Health will conduct the screening, while the City Social Welfare Development Office will hold therapy sessions to the family of the drug personalities.
Ledesma remains disgusted on the President's killing outbreak of the drug users and pushers alike.
He said, "Save the user and the pusher. Killings should not be justified. It is against the law, the Constitution and morality. Killing without due process is highly condemnable."