22 Oct

LOOK: Cindy Obeñita's Diwata-Inspired National Costume For Miss Intercontinental 2021 @ Egypt

Mga higala! Here's the Diwata-inspired national costume of Miss Intercontinental Philippines Cinderella Faye Obeñita, for the prestigious Miss Intercontinental 2021 pageant in Egypt!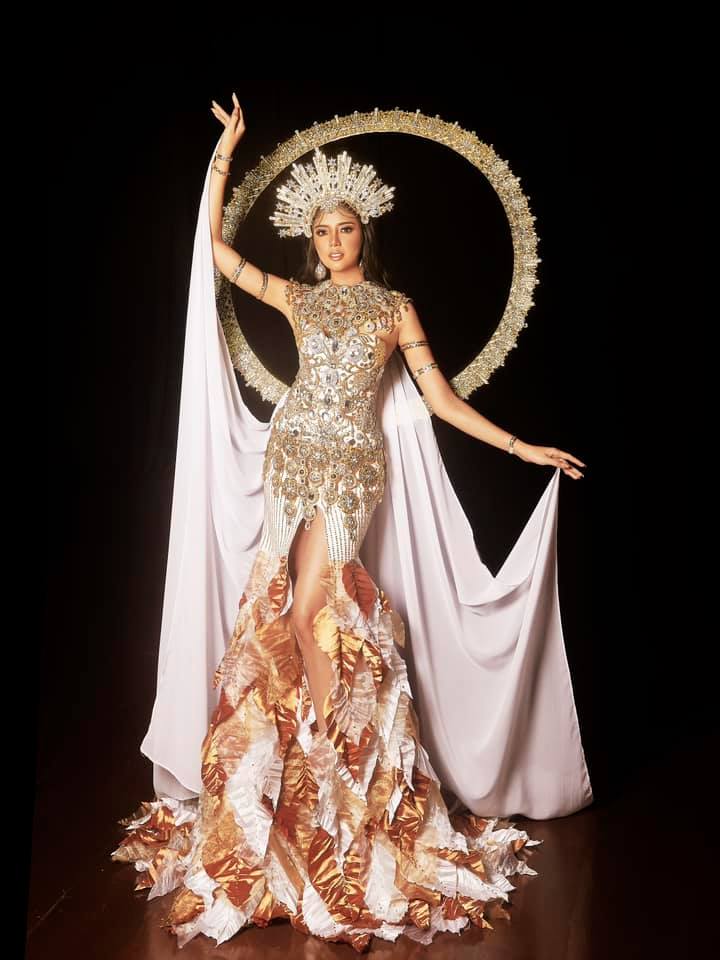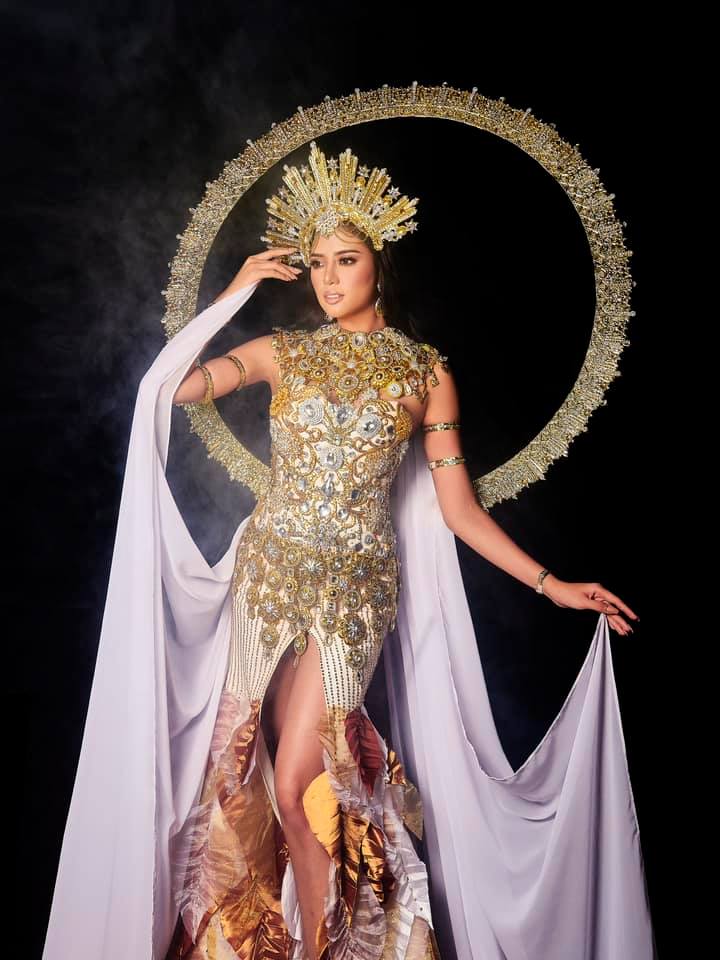 Wanna know more about this majestic dress? Read designer Odelon Simpao's caption below:
"Filipinos have long been in love with the enchantments of a DIWATA, a mythical goddess whose omnipotence can be likened to Egyptian deities.
Across regional literature in the Philippines, the character of a Diwata is almost always a mainstay narrative deep-rooted in the culture and daily life of the Filipino. Considered as guardian spirits of nature—from being protectors of the seas and oceans, rulers of the heavens and skies, and the keepers of the forests and mountains—the Diwata remains as a unifying mystical character in local and regional folklore that is a reflection of the distinct Filipino character and culture, wherever they may be.
In this national costume, Cinderella Obeñita also glides with Cariñosa movements, a Philippine folk dance in the Maria Clara suite. Her movements are choreographed by #TheHouse resident choreographer, Ronald Caron.
Prominent in this ensemble is the prestigious color gold, which is a nod to the ancient history of the Philippines and its gold-producing culture, particularly in Mindanao where Cindy proudly comes from. For these gold neckpieces, we collaborated with Mindanao's crown maker Tres Cartera and Ben Torres Metalcraft for the beaten brass component of this masterpiece and Aljethro Amorin Sebastian for the leaves fabric manipulation. On top of that, Cinderella won't be complete without her shoes. We collaborated with the international shoemaker Jose Joaquin Bragais to complete this art.
The whole piece is symbolic of the fighting spirit of this contemporary goddess, the Filipina representative to the Miss Intercontinental 2021 who will bring to the competition what Filipinos are known for on the international stage: triumph and prestige."
(BTW, due to the difference in time zones, the coronation night will be on October 30 in the Philippines, at around 3:00 am.)
Posts:
Related article:
LOOK: CDO's Cindy Obeñita Now In Egypt For Miss Intercontinental 2021